NFT: Expectations vs. Reality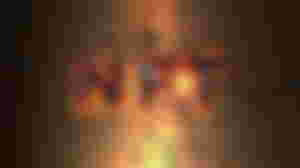 NFT's are regularly purchased and traded online in exchange for cryptocurrencies, and they are typically encoded using the same software as many other cryptos. NFTs are all the rage this year, but what exactly is a NFT and how do they work? We break down the difference between expectations and reality when it comes to NFTs.
EXPECTATIONS
Anyone who learns about NFT technology and joins its community immediately anticipates finding a place where value is being created and shared.

If a buyer purchases a one-of-a-kind work of art from a creator, the buyer will receive incentives for holding the piece over time, and when he chooses to sell the piece, the creator will receive a royalty.

This is an example of creators and artists creating digital assets and monetizing their pieces without having to go through a middleman to sell for them.

Keep in mind that because this is a new technology, there is a potential that scammers would target the site and try to scam older or less experienced users of their money.

Selling get-rich-quick schemes to people is a well-liked method of doing this, and since they are aware that people want to gain money, they frequently take advantage of this.

They fell for the trap and spend a fortune on NFTs with the idea that they will be able to sell them later at a higher price, only to watch as their value dived to nearly nothing.
REALITY
The NFT market appears to be static. This is due to the fact that NFTs are now solely employed for financial advantage.

New users and partnerships seek to get rich quick by building NFTs, selling them for huge prices, and then walking away.

There is no agreement on how to advance the technology, yet this is a widespread problem.

They are using the technology for their own purposes rather than trying to find new methods to use it.

They copy and paste the original artwork to make their own "NFT piece," which they then sell.

The majority of users in the NFT realm replicate the artist's creations.

Supporting the original author becomes exceedingly challenging as a result.

The expectations for NFTs as of right now are not yet attainable.

The NFT sector is still in its early stages, and the existing use case will discourage new customers from entering the market.

It won't take long for this to become clear.
REFERENCES:
DISCLOSURE:
None of these articles constitute financial advice. Articles are highly summarised to make it easy for the reader and save your time, so please DYOR further before putting your hard-earned money into any product mentioned.
Please note that the tech industry evolves rapidly and the info in this article is correct at the time of publishing. As Heraclitus said, "Change is the only constant," so if anything sounds old or off, please holler on the socials or comment here so everyone stays peeled.
Stay up-to-date on the latest stories by signing up for our newsletter. Please don't mark theseAffiliate links are included in these articles, and signups through them are highly appreciated. These links support better research, quality writing and help you find products with less hassle and at times with discounts included, so it's a win-win :) Great care is taken to ensure the links are from authentic, non-spammy sources. emails as spam, instead, you can easily unsubscribe, if you feel we are bothering you.
Please do follow, like and engage with all our Medium blogs/publications at these links:
NFTs: https://medium.com/@NiftyRevolution
Crypto: https://medium.com/crypticpedia
Property: https://medium.com/@buypropertyeasy
Software and Tech: https://medium.com/@quanticoresol
If you found our articles beneficial please donate to the ETH crypto address magnolius.eth or via traditional fiat by buying us a coffee at https://www.buymeacoffee.com/niftyrevolution or ko-fi.com/infolius.
We are not eligible for Medium Partnership simply because of our location :( nor are we able to monetize our content in any other way except affiliate links, which isn't so great too. Your donations will be put to good use to help create better content and keep us jolted to strive for the best :)