How To Spot Fake Crypto Influencers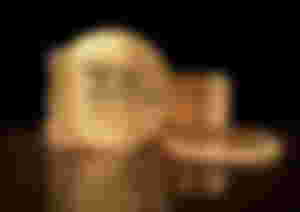 Over the past few years, the term "fake influencer" has gained popularity in the industry. However, these are influencers who are targeted for marketing through sponsored posts and paid adverts. The difference between fake and real influencers lies in their authenticity and efforts to pass themselves off as real personalities.
1. Username error
The first step is to look at their username on their profile

An imposter can easily duplicate a profile image and bio in Telegram, but he cannot duplicate the username

Although the imposter's identity is @SuperTechSuqqort88, the actual account may be @SuperTechSupport88

The bio and the picture are the same, so if you're not cautious, you won't be able to tell the difference apart
2. Suspicious website
The website that fake crypto influencers use to promote a project is another red flag

You should reconsider if you click on the site and all you see is a single page with a countdown clock indicating when the project will be finished

Once more, it is a warning sign if the project's website's telegram link does not lead to the group where the person who contacted you via chat was a member
3. Coin Request
Thirdly, run away if the fraudster asks you to give ETH or BTC in exchange for a coin you are unfamiliar with

You might occasionally even be familiar with the currency of interest

You were probably invited to join the Telegram group even though it hasn't launched yet

Only if a fake admin contacts you personally and asks for ETH or BTC in exchange for a spot to purchase the currency before it goes on sale to the general public. (Typical scammers)
REFERENCES:
DISCLOSURE:
None of these articles constitute financial advice. Articles are highly summarised to make it easy for the reader and save your time, so please DYOR further before putting your hard-earned money into any product mentioned.
Please note that the tech industry evolves rapidly and the info in this article is correct at the time of publishing. As Heraclitus said, "Change is the only constant," so if anything sounds old or off, please holler on the socials or comment here so everyone stays peeled.
Affiliate links are included in these articles, and signups through them are highly appreciated. These links support better research, quality writing and help you find products with less hassle and at times with discounts included, so it's a win-win :) Great care is taken to ensure the links are from authentic, non-spammy sources.
Stay up-to-date on the latest stories by signing up for our newsletter. Please don't mark these emails as spam, instead, you can easily unsubscribe, if you feel we are bothering you.
Please do follow, like and engage with all our Medium blogs/publications at these links:
NFTs: https://medium.com/@NiftyRevolution
Crypto: https://medium.com/crypticpedia
Property: https://medium.com/@buypropertyeasy
Software and Tech: https://medium.com/@quanticoresol
If you found our articles beneficial please donate to the ETH crypto address magnolius.eth or via traditional fiat by buying us a coffee at https://www.buymeacoffee.com/niftyrevolution or ko-fi.com/infolius.
We are not eligible for Medium Partnership simply because of our location :( nor are we able to monetize our content in any other way except affiliate links, which isn't so great too. Your donations will be put to good use to help create better content and keep us jolted to strive for the best :)