5 Ways in Which Blockchain can Benefit the Education Sector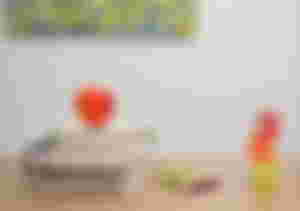 The education sector is crucial to the development of a country. This sector has to develop in a number of ways, including by utilizing cutting-edge technology. The most recent innovation in the field of education is blockchain technology, which is rapidly gaining enormous popularity. This essay will examine a few ways that blockchain has an impact on the education sector.
1. Enhancement of security and efficiency
Due to its immutability, blockchain can guarantee the database's identity, privacy, and security of the students

The authenticity and security offered by blockchain prevent any student from changing the previously saved data

Compared to traditional paper record-keeping methods, this technology is more secure

Instead of utilizing a hash, the privacy of the data is protected by not storing it

The data can be encrypted before storing it on the blockchain
2. Generating trust and transparency
By preventing students from misrepresenting their credentials, such as grades, degrees, and certifications

Blockchain technology provides companies with the assurance that job applicants possess the qualifications required for the position

It helps firms in hiring more effectively for the positions that job seekers have applied for

The blockchain's distributed ledger technology makes this possible
3. Generates a new market for digital assets
Blockchain technology is now used for student payments and transactions, which makes it a crucial component of the online educational system

The payment procedure, which used to be labour-intensive and involved the student, parents, financial institutions, governments, and educational institutions, has been transformed by blockchain technology

The future use of digital currencies as a means of student payment is expected to be significant in this field

In the United States, many educational institutions now accept cryptocurrency as a form of payment
4. Blockchain file storage
A school keeps a lot of records, including diplomas, an online curriculum, and other documents that take up a lot of storage space

If the data is kept on a local disk, the issue of data centralization may come up, and if they maintain their data on the cloud, they must incur excessive additional charges

Therefore, using blockchain technology to operate as decentralized file storage could be a potential option

A blockchain-based cloud storage service will assist in securely storing the data
5. Executing automatic lessons and courses
Using a blockchain with smart contracts enabled, educational institutions can take automatic classes and assignments

With the aid of digital contracts, such as smart contracts, lessons and courses may be programmed into the blockchain and can be executed automatically when certain conditions are satisfied

For instance, the smart contracts of a blockchain can be used by a teacher to give duties to students, and the blockchain will automatically verify that each job has been completed

Once all tasks have been completed, teachers will be paid in cryptocurrency tokens, and students will gain credit for fulfilling their responsibilities
REFERENCE:
DISCLOSURE:
None of these articles constitutes financial advice. The articles are highly summarized to make it easy for the reader and save time, so please DYOR further before putting your hard-earned money into any product mentioned.
Please note that the tech industry evolves rapidly and the info in this article is correct at the time of publishing. As Heraclitus said, "Change is the only constant," so if anything sounds old or off, please holler on the socials or comment here so everyone stays peeled.
Affiliate links may be included in these articles, and signups through these links are highly appreciated. These links support better research and quality writing and help you find the right products with less hassle, so it's a win-win :) Great care is taken to ensure the links are from authentic, non-spammy sources.
Stay up-to-date on the latest stories by signing up for the newsletter. Please don't mark these emails as spam, instead, you can easily unsubscribe.