(Digital drawing) Dahlia Wheels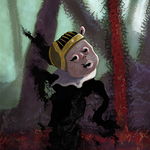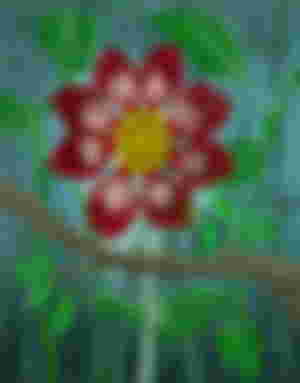 Hi all! How are they going through it? Welcome back to my blog! Nature offers a wide variety of shapes and colors that enrich the imagery for artistic projects and in this case through the express drawing part of its beauty and diversity, I return to the organic drawings inspired by exotic flowers for their rarity and colorful and on this occasion the protagonist of this composition is the flower "Dahlia Wheels" whose form is very interesting and I wanted to represent it in a natural scenario where a luminous explorer encounters a surplus natural beauty, surrounded by frond, branching and a cold and very balanced atmosphere where the greens stand out and propose ludically in the composition with branches. The flower red contrasts a lot with the atmosphere causing it as a warm element by complementing the petals with the yellow pollen. I hope you like this drawing!
This drawing made it from a very gestural sketch and spots that suggested a cold and greenish atmosphere. The idea from the beginning was to highlight the flower because of its warm colors so the secondary elements in the composition had to be blue, gray and green, little by little I was drawing all the elements by adding color and texture. I decided to add lighting at the back of the flower, suggests a night scene and the brightness of the bright character is also reflected by contouring its surroundings. In the elements that I most think about the details were the flower and the branch where the character was because they are the protagonist elements.