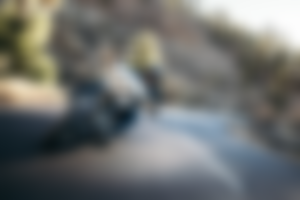 XRP has been diligently following Bitcoin over the past few days, retracing as the leading cryptocurrency has. The asset trades up 1% in the past 24 hours, trading at the $0.285 level.
While the asset remains below the $0.30 psychological and technical resistance, a technical analyst says that XRP remains bullish. He notes that the cryptocurrency could nearly double in the weeks ahead, which will mean it will soon near $0.50.
Related Reading: Crypto Tidbits: MicroStrategy's $250m Bitcoin Purchase, Ethereum DeFi Boom, BitMEX KYC
XRP is holding around a pivotal horizontal level after reaching local highs last week. The cryptocurrency remains poised to rally towards $0.475 in the coming weeks, one analyst has said in spite of the recent weakness.
The analyst, the head of technical analysis at Blockfyre, wrote the following on the matter on August 23rd:
"$XRP Still consolidating around this ever so important S/R that dates back 3 years. Ultimately expecting this to move up over the next few months at it's own pace. Eyes on .475 in the coming weeks."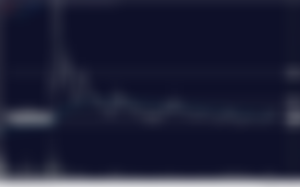 Chart of XRP's price action over the past few years with analysis by crypto trader "Pentoshi" (@pentosh1 on Twitter). Chart from TradingView.com
He believes that in the longer run, as macro price patterns play out, XRP will eventually move towards $1.00. As reported by NewsBTC previously, he wrote in another analysis earlier this year:
"You despise money if you don't own XRP. Maximum point of financial opportunity is right at these levels. Reclaimed the area where the 17′ bull run had kicked off after a deviation below a year long support range. A massive bull flag. Think Mid term (2-3 months) .93c."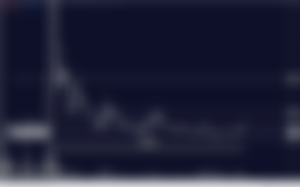 Chart of XRP's price action over the past few years with a level/range analysis by trader Pentoshi (@Pentosh1 on Twitter), the head of technical analysis at Blockfyre. Chart from TradingView.com
Related Reading: These 3 Trends Suggest Bitcoin Is Poised to Bounce After $1,000 Drop
Although XRP could rally higher if Bitcoin flatlines, it will unlikely double. For the altcoin to double, the leading cryptocurrency will need to rally.
Fortunately for XRP fans, analysts say that BTC remains in a relatively good spot on a medium-term time frame.
Multiple commentators have noted that Bitcoin's ongoing consolidation looks eerily similar to the consolidation BTC took after the start of 2019's bull market. Both periods have structurally similar price action, suggesting history could rhyme and Bitcoin will move higher once the market cools down.
Related Reading: Crypto Tidbits: Dave Portnoy Drops Bitcoin, Tether Supports Ethereum's OMG Network, DeFi Still Hot
Photo by Harley-Davidson on Unsplash
Price tags: xrpusd, xrpbtc, xrpeth, xrpusdt
Charts from TradingView.com
XRP Is Poised to Almost Double in the "Coming Weeks": Here's Why