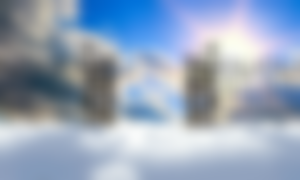 Bitcoin's powerful 2020 rally may have taken a short pause, but the cryptocurrency holding strong above the one-month Ichimoku cloud could be a sign that more upside is coming soon.
However, a comparison to the last Bitcoin market cycle shows that the cloud could rain on bulls' parade any day now, causing the last correction before the bull run begins.
All eyes are on Bitcoin as the cryptocurrency embarks on its next moon mission. But like any rocketship heading off toward its final destination, it must first make it through the clouds and eventually break out of the atmosphere.
For Bitcoin, however, on monthly timeframes, the cryptocurrency is currently trading above the Ichimoku cloud and holding strong. If it can hold this crucial support level, next stop is a push toward atmospheric resistance at the asset's former all-time high of $20,000.
Related Reading | Why This Weekly Close In Bitcoin Is Critical For Bullish Continuation
If the cryptocurrency can get through there, the laws of gravity will no longer be holding Bitcoin back from its new bull run.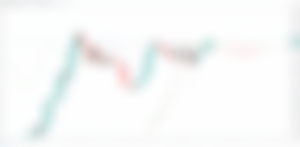 BTCUSD Monthly Ichimoku Cloud Support Holding | Source: TradingView
Although the first-ever cryptocurrency has been in a bear market for three years now, Bitcoin price only closed below the monthly Ichimoku cloud for the first time in December 2019.
Following that close, the January candle retested the cloud as support turned resistance, but failed to get back through. February's top was rejected by the monthly Ichimoku cloud, back down to Black Thursday lows.
Related Reading | This Tool Has Called Nearly Every Bitcoin Top, And It Just Triggered Again
There, the cryptocurrency refueled its tanks and spent two more months below cloud resistance. The July surge sent Bitcoin flying above the clouds, where it is currently holding.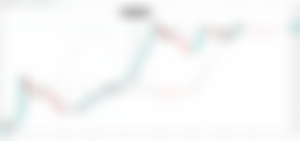 BTCUSD Monthly Ichimoku Cloud 2016 - 2020 Comparison | Source: TradingView
Past Bitcoin market cycles show that after holding above the cloud for the first time, the asset could not hold support, and fell back down through the cloud one last time.
After that final drop, Bitcoin price made it back above the Ichimoku cloud in October 2016. At the time, the cryptocurrency was still trading below $700 per BTC.
Four months later, Bitcoin broke its former all-time high. A full 14-months later, the cryptocurrency was trading just under $20,000 per coin. The rally brought investors as much as 2700% return over the next year, plus.
Could a similar rally happen again if Bitcoin price holds strong above the Ichimoku cloud?