Gregor Johann Mendel's father was a farmer and his family wanted Gregor to become a farmer too. At that time, one of the very few schools in the country was in the village where Mendel was born. The basic principle of this school, which Mendel attended, was "Money and property can be taken from me, but the art of having scientific knowledge can never be". Mendel adopted this principle throughout his life.
In the years that followed, Mendel's teachers wanted him to go to the Gymnasium (the high school equivalent). On the other hand, because Mendel's father was very old, he could not take care of the farm work and the family was suffering from financial difficulties. Therefore, Mendel decided to become a private teacher. In this way, he thought that his family could both make a living and continue his education life.
Mendel passed the exam and earned the right to teach, but was disappointed that he could not find students to give private lessons. Due to financial difficulties, he stopped his education for a year and settled with his family. His father wanted Mendel to take over the farm business, but Mendel wanted to continue his education and contribute to the advancement of scientific knowledge. Mendel's sister, Theresa, gave the money she had saved so that she could continue her education. Mendel never forgot this kindness of his sister. He returned the favor by paying for the education of his sister's three sons.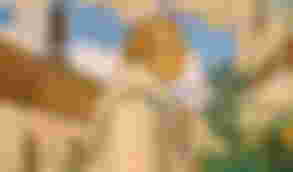 Mendel completed his philosophy education after graduating from high school. However, financial difficulties followed Mendel and it became the most important problem of his life. Mendel describes those days in his autobiography written years later:
"I could no longer tolerate financial difficulties. Therefore, when I finished my philosophy education, I had to find a shelter for myself. For this purpose, I applied to the Brno Abbey in 1843 and was accepted as a monk"
Mendel met his basic needs and fulfilled his duties in the Brno Monastery, which is famous for its botanical museum, horticultural plants and rich library in Austria. In his spare time, he was interested in natural sciences. However, his greatest desire was to become a secondary school teacher and to find a more suitable environment for scientific research. In order to fulfill this desire, he took the exam twice, but failed. However, Mendel did not give up and continued his scientific studies.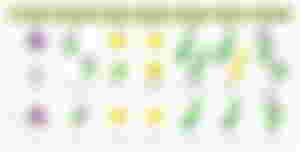 Back then, everyone was aware that newborn puppies look like their parents. However, no one has been able to scientifically explain why. The transmission of characters from generation to generation in living things was in Mendel's interest. Mendel wanted to explain this phenomenon scientifically. For this reason, he has done many scientific studies. The plants Mendel chose to experiment with were pisum peas. Mendel determined the characteristics of peas such as seed shape (smooth-wrinkled), seed coat color (yellow-green), and pea flower length (long-short). He did cross studies on peas. He constantly took notes on his findings. He explained the results of the crossover with mathematical data. Mendel's work caught the attention of the scientific world years after his death. Mendel's work led to the emergence of a new branch of science. In a congress held in 1906, this branch of science was named "Genetics".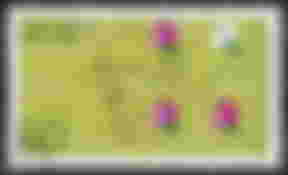 Mendel's photographs were printed on postage stamps in recognition of his contributions to science.