My Train experience in the Deserted City during Chinese New Year
This has been a delayed post as I had a bit of a writer's block after overly exhausted from the recent trip back to my hometown with my parents + tons of work + much paperwork for the car loan.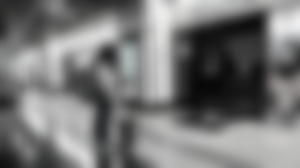 Now that I am more or less settled, time to share a surprising unusual "haunted" train ride when I decided to take a train back after returning the rented car to the rental company.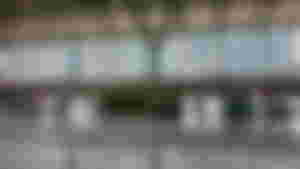 One of the busiest train station in Kuala Lumpur, especially during the weekends, has turned into like a ghost station when I hardly see a soul around. Usually the departure that connect to flights section is quite deserted; but it is not totally empty.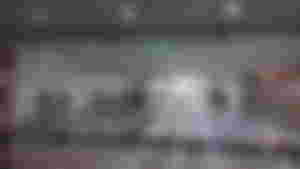 Even inter link sections hardly see busy people walking around; and this is already pass noon when I came here.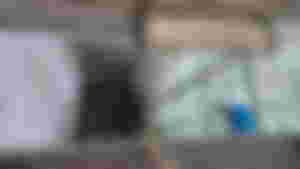 Usually when you take the trains during normal working days, you will at least see a good crowd around; and pre-covid days, weekends are even more crowded because everyone decided to come out without their cars / bikes and just enjoy travelling in the city with the train.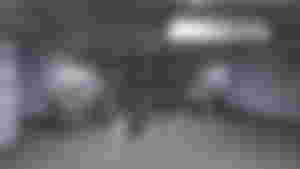 Places are so quiet, there are hardly any people walking through hallway to hallway. And good thing for the energy saving escalators. They are all "sleeping" until their sensors picking a moving object approaching them.
While on the way down, there was a train stopped and unloaded its passengers, and if it was a normal pre-covid day, the escalator on the right will be packed with people.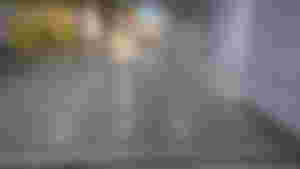 Suddenly I felt like the whole place was perfect for apocalypse zombie filmmaking movie set!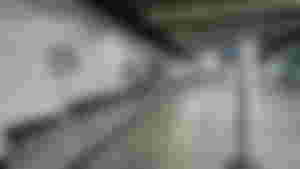 It was even more eerie when temperature stations were all abandoned.... Really what a perfect place to make "train to Damansara" horror action pack! (instead of train to Busan)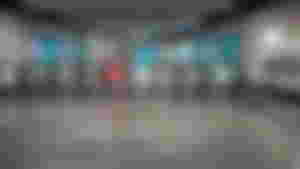 Good thing that some of the gates are still functioning while a lot more are not to save energy.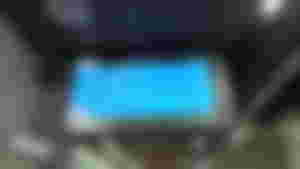 Being the first time taking the train, I just realised that I have unconsciously travelled below the national museum! If I decided to just head out the gates I might be able to see the Museum after not visiting it for decades!
Maybe I should take an opportunity to do that again; but I must make sure that the museum is open for business that day!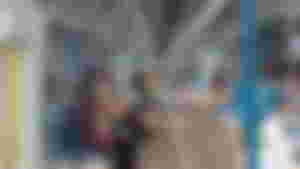 Good thing that when I hop on the train, it was not entirely deserted. But this is definitely not the usual crowd. Usually you will see a "sardine packed" cart instead of a loosely occupied cart.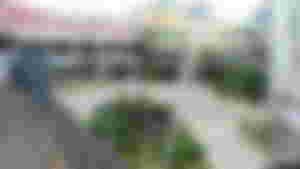 When I reached to the destination I needed to go, to my horror I actually saw the totally closed down once-very-popular hotspot in Damansara. eCurve was once full of people; but Covid Lockdowns have literally killed one of the "golden triangle" shopping hotspot. I briefly talked to a guard who sat in dimmed lights that looked really haunted, making sure we had our "smart check-in" activated while walking through the premise for the sake of contact tracing, realising how he depressed he felt after realising the once vibrant shopping mall now turned into a ghost town.
The open space I took, during the weekends was one of the busiest areas, packed with little bazaar stalls and even with live performance; now. It is nothing but total quietness, as if the "lockdown" runs forever in this place.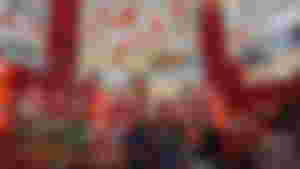 Fortunately the neighbouring shopping block, Curve was still alive with some decent decorations, keeping the heart of festive alive although 80% of the patrons have diminished.
Maybe I should have taken time to talk to those artists sitting at their stalls and tell them about NFT.... like Solana's version of OpenSea?
Then again, I am still not very well versed with NFT and how they work just yet.
Sponsors of littlenewthings