Hey everyone!
If you have followed me long enough on my blogs you would have known that before I encountered read.cash, I was a blogger and partly community on the STEEM blockchain for 4 years, and through that 4 years, there were so many ups and downs on the blockchain itself from flag wars to political troubles, that plain blogging may not even get you enough STEEM crypto anymore, moreover you may actually end up at a crossfire of downvote wars due to dispute of opinions.

Nevertheless, whenever I get the time, I still write on STEEM, but I cater to the majority STEEM readers from my side of the world, which is the Asian region, where I can slowly re-practice my Mandarin writing skills, with no conflict of interest in content wise.
---
No matter how centralised / decentralised its sentiments are. Everyone has their own preferences.
---

But with the STEEM power I painstakingly built (and invested) throughout the years (when it was before the chaos happened) still sitting there with my less active account, I can't let it sit there and do nothing, gathering dust with its volatile value.
---
---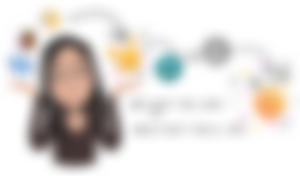 Which brought me to introduce to you the project that I have been supporting since 2020, the Nutbox.io, where I can use my idle STEEM power to support the project in return being rewarded with its mined tokens, keeping the content creators on the STEEM blockchain alive and still kicking for those who chose to remain there with their comfortable community.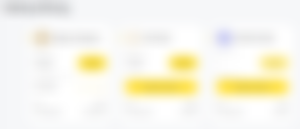 Every protocol has its complexity, but it is not impossible to learn when you want to understand it better. The easiest started was when I delegated my STEEM power through one of the currently still most used mobile app for blogging in STEEM, WhereIn (which the co-founder is the same with NutBox), and with that, the token was mined; but the extraction becomes a little more complex than usual...
Because you have to dabble with the TRON blockchain just to get your mined tokens out!
---
One thing interesting is that though Justin Sun actually controls both STEEM and TRX chains, he still currently kept his promise to maintain both chains alive and created a bridge between the two to allow more layer 2 dApps like NutBox to function on its TRC10; however so far I am still not seeing other layer 2 projects as stable as Nutbox.io and WhereIn for the (pretty much fully) centralised chain. That's why I still support the project...
---
---
Certainly not!
But they are smart enough to support the downplayed longest surviving crypto besides BTC to keep the Silver crypto alive.
Rumours said that LTC is going to finally building some (possible) exciting expansion, that could still be useful for because it is literally still swimming under the regulators radar, yet being deemed by the mainstream institutions (like PayPal) as one of the 4 horsemen coins.
---
---

And I am just as glad towards the even a booed-upon project by the Western developers like NutBox.io, still could bring returns that helps me to expand my portfolio.
---
---
Currently, the STEEM blockchain is still more dominated by South Korean, China (or Mandarin speaking) and Venezuela (or Spanish speaking) communities, and they remarkably still "work together" to keep the whole chain active and afloat.
Sponsors of littlenewthings