The End of Near to Phaseout
The traditionally jeepney that we use most of the time as the main transportation was near to end, because of the modern days that's approaching the old jeepney that we use was replace to high end jeepney and they are modernized. Before i go to my main portion of my article i just wanna share to you how the traditional jeepney work in our life and what are the things that we miss them once the traditonal jeepney was gone.
Here in our country, the Philippines faced a post-war crisis of developing a new system of urban transportation. Within the urban area, the first transportation that we used is "KALESA" wherein there is a horse and they build a woodend at the back of the horse to pull, as the years going pass by, and many places are convert into the city and a new system of mobilizing the urban population soon arose, The Jeepneys have evolved into a cultural symbol that now serves main transport users in Metro Manila and the surrounding provinces and the kalesa was also limited to use and we see only in the place of Intramurous.
The jeepneys serve as an affordable alternative to Filipino commuters. In a society where a substantial part of the population lives under the UN definition of poverty, the jeepney has become a fundamental part of people's lives as they are forced to move among different locations for employment. The vehicle's size and shape also allows them to navigate streets untouched by the country's limited public transit system.
As a cultural symbol, the jeepney is famous for having designs as loud as their engines. Jeepney drivers and owners use vibrant colors and kitschy ornamentation to decorate their vehicles in order to tell a story. Often these narratives include references to family members working overseas, nature scene's from a family's original province and heritage, as well as basketball players and cartoons that emphasize the Filipino obsession with Western pop culture in the post-colonial period and they also setup a massive speaker inside the jeepney and loud sound and they called "patok jeepney" that we can see in the Manila Areas.
Despite its long-standing popular appeal in economy and mobility, jeepneys bear a fair amount of responsibility for contributing to the traffic and pollution crisis that is prevalent throughout Metro Manila. A typical jeepney will be able to seat 10 to 16 commuters, all sitting knee-to-knee on twin benches, and does not have internal air-conditioning or windows to shield passengers from heat, rain, and fumes. With Manila as one of Asia's most gridlocked mega-cities, passengers often have to withstand these conditions for hours. There are also no seatbelts or methods for the vehicles to accommodate commuters with disabilities. Because the jeepney industry does not involve any mass-production, it instead relies on a fleet consisting of second-hand vehicles modified with scavenged parts and dependent on polluting diesel. It is hard for everyone to see that modern jeepney was near to an end and hard to accept and we did not see those jeepney in the highways
But there is a way to make an alternative to the jeepney by doing a rebranding of style , and it bears minimal resemblance to the traditional jeepney and instead is more similar to mini-buses that are common in other countries. The new designs incorporate Euro 4 engines or solar panels, safety features like speed limiters, accessibility features like ramps and seatbelts, closed-circuit television cameras, GPS, and a dashboard camera. It will also come with free wifi for the convenience of commuters. In addition to the design modifications, the internal system of this form of public transportation will also be changed. The current jeepney system consists of passengers tapping on the roof to stop the vehicle and passing on fares through a line of passengers to the driver. The new model will introduce formal ticketing and drop-off points. In addition, these vehicles will be locally made and assembled. While certainly an attractive option in terms of mitigating the negative externalities that have been made by traditional jeepneys over the years.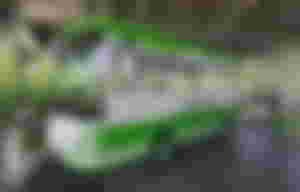 Because of the rebranding of the modern jeepneys most jeepney drivers and other motorists acknowledge the need to upgrade Public Utility Vehicles to make them safer for drivers and commuters. The cost of new rebranded jeepney most pricey compare to ordinary jeepney, which is the main reason that most of the drivers adn owners of the jeepney are fighting for to keep the old jeepney, but because of the government was willing to adopt new system of rebranding of jeepney we have no choice to accept it and they are overwhelmed and dismayed by the high cost for drivers to replace their old jeeps.
There is much criticism regarding the viability of ride-sharing services as an alternative solution to the country's transportation problems. The ride-sharing services are fundamentally no different to jeepneys, tricycles, and pedicabs. They just cost more and make use of more expensive means to hail and stop drivers. However, neither conventional PUVs nor ride-sharing services can really be considered true public services as both inconvenience sectors of society who are not either's patrons. PUVs, for their part, turn Philippine roads into monstrous hellholes for private motorists and pedestrians (and are hazards even to their own patrons). Transportation network vehicle services (TNVSs), on the other hand, further add to the proliferation of private vehicles that provide non-mass-transit "public" transport. Both PUVs and TNVSs contribute virtually the same problem to Philippine public transport in general in that both are competitive private enterprises rather than true public mass transit systems that are truly egalitarian in the level of service made available to the public.
As an alternative, ride-sharing services are really only accessible for those who can afford private cars. If the solution is not something that may be made available to those who are in need of it the most, it poses a scenario similar to that of the jeepney when it was first developed. As a form of proprietary foreign technology, these technologies will render Filipinos mere users and consumers and will be hinder them from building a modern and competitive automotive industry in a more organic and localized way.