Indigent but happy
Before jumping to the topic itself, let me ask you one thing first. Are you satisfied in your situation right now? Are you happy? contented? or you feel like I want more and want to level up? Ask yourself this question now.
So why am I asking you this? Because now, what I'm going to be discussing about is in regards to, fulfillment, happiness and life. a lot of people believed that life is challenging and kind of a chaos, because you have to think of something for yourself or your family to survive every single day, and in the end of the day relieved is worth the experience, and then in the next day another day of surviving. This is usually the routine of basically everyone. We're lucky if we get to eat 3 meals a day or more, imagine the reality of this world. We might see luxurious lives on movies but in reality not a lot of people experienced it.

But look at the bright side, the reality is not that bad, you just had to think how to make it through from day to night. that's why we get our butts off to work for us to earn and make a living. Not all times are full of hardships, so we have to make sure that we also experience fun and happiness because full fellness is a great feeling.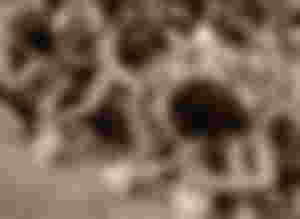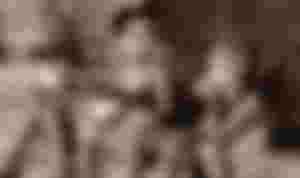 A few days ago an unexpected typhoon Paeng hits the whole country resulting mountains of deceased people, even properties are taken a way due to it's big impact. But on the other hand like other people do, hope is occur when this happens, a new light that shines again and make a lot of people on the new side called life.
The picture above this demonstrate the happiness that kids experienced even if tragedy hits. Imagine their life before the typhoon makes it even harder for them. But look at their faces, the smiles that shines more brightly living on the positive side. Yes it's hard to keep up in life but like these kids who show their positive side is something to be emulate with it.
The impact of the typhoon is not a joke, and because of the help with organizations, we conduct a feeding program to feed this kids a simple meal. For others they might think of it as a small meal, but for them; they showed that it's not and it's a meal that can last them thoroughly this kids are really admirable, even if these kids experience hardships in an early age you can really see how much they value life and just enjoy it like no other.
This feeding program made me realize, even if this is all I can do to help, I am still happy, I'm full because of their smiles and satisfaction. Contented in life even if they had a penny, they still make their lives on guard and fulfilling their youths like it's the end of the world. I really do aspire this kids especially their hard work and dedication to what they do.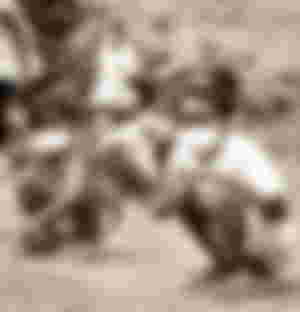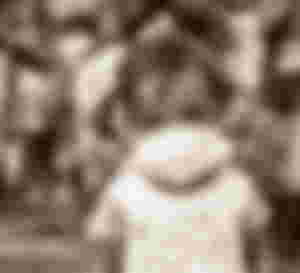 Now going back to y topic which is happiness, fulfilling and life. I have another question, can this kids have a bright future? Or will they stay the same?
To answer this question myself, I do believe that they will have a bright future ahead, yes things are tough especially to their age. I saw a lot of kids craves for food but they can only eat on trashcans or leftovers because they don't have money to eat, but see they live a life! They will have a bright future because kids or youths are the hope of the future, the generation. even if things get tougher and tougher for them you'll see that they work hard just to live a life, even if s lot can't study but still find a way and in the end they graduate and be successful, inspiring right?
I recently saw a video that it's his first time eating a pizza, that's when I realize that when I was a kid back then I get to eat those things because my parents can afford it, but on the case of the kids that I saw on the video it's their first time. It's really sad to think about, imagine you're already grown up but all you can do is just watch people eating their delicious meals while you can't. That's why even if problems in life comes let's think on the brighter side, that we're lucky and we should be happy.
Even if others can't eat what they want you see their dedication to earn for them to eat good foods. And so are you, life may be tough and sometimes unfair but let's just accept and adress this with positive vibes, this is not the end of it.
"Challenges are what make life interesting, and overcoming them is what makes life meaningful."

—Joshua J. Marine.
This is so true, challenges makes our life interesting because without it how can we learn something from it? Plus it is a normal thing for us to experience, and if ever you think you didn't overcome it once then you're wrong. Challenges are meant to be given for us to pass on it and learn a lesson. Just like this kids even if experience downfall they are happy. Trust me overcoming challenges ae fulfilling and very meaningful without it how can life works?
Trials may enter our door; lives but remember there is a rainbow after a storm. Which means there is a light, a ray of hope that will shine after it and will make your life meaningful as is. You can have a bright future if you work hard, it's hard I know but you'll be trained, even if in an early age you experience hardships, then when you grow up you can pass on ot. "INDIGENT OR NOT, YOU CAN BE HAPPY"

Don't let trials push you at the end of the cliff, you have a rope that will hold you and support you to climb up again. It's refreshing nerve-racking. Life is scary but it makes it enthralling, I know you can and you will pass through it!<3