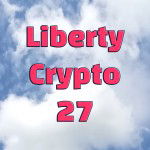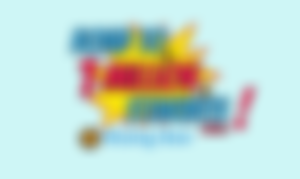 Cover Image: Logo Rising Star owned by Rising Star - Font used is Open Source - Edit by @libertycrypto27
Rising Star is one of my favourite blockchain-based games.
Today I wanted to share my progress towards my first goal in the game, which is to become a millionaire: accumulate 1 million STARBITS.
The last time I checked my progress towards my goal was 26 days ago (13 May 2021).
On May 13, I had accumulated a total of 624123 STARBITS tokens.
Today, June 9, 2021, I have 902 STARBITS tokens in my in-game wallet.
I have 737000 STARBITS tokens staked inside the Record Staking section of Rising Star.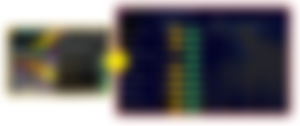 I have 1971 STARBITS tokens in my HiveEngine/LeoDex/TribalDex wallet

While playing Rising Star, I've earned a total of 739873 STARBITS tokens (902+737000+1971), which means I'm 73.98% of the way to one million STARBITS.

I chose the million STARBITS as my main goal because when I become a STARBITS millionaire, I will receive the STARBITS Millionaire card!
At the time of writing this post there are 985 active players on Rising Star and only 119 players own a Starbits Millionaire card.
The Starbits Millionaire card gives you a great advantage: access to the STARBITS Millionaire mission once a day, which has a fixed prize of 10000 STARBITS.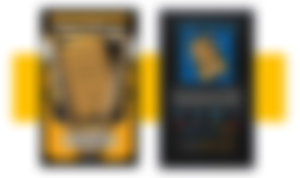 My race towards my goal has been given a pleasant boost by the introduction of the Record Staking feature.
Whenever I get more than 1000 STARBITS tokens from completing a mission, I immediately put my STARBITS tokens into staking.
I started stacking my STARBITS tokens 39 days ago.
In 39 days, I have earned 60032 STARBITS tokens with an average gain of 1539 STARBITS tokens per day (60032 STARBITS / 39 days).

Today, June 9, 2021, 60032 STARBITS tokens are worth 12.68 HIVE = $4.81 (Highest Bid on HiveEngine/LeoDex/TribalDex.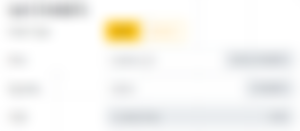 The Record Staking section of the Rising Star game allows you to earn STARBITS tokens in a completely passive way and for this reason I am very happy with my result.
Twenty-six days ago, I had 624123 STARBITS in my gaming wallet.
Over the past 26 days, I have increased the amount of STARBITS tokens in my possession by 115750 units (739873 - 624123).
In twenty-six days I have had an average daily increase of 4451.92 STARBITS per day ( (739873 - 624123) / 26 ).
Based on the current value of STARBITS tokens (Highest BID on HiveEngine/LeoDex) I have earned the equivalent of 0.94 HIVE per day ($0.35 per day).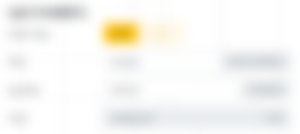 If I maintain the same average daily gain of the last 26 days I should reach one million STARBITS in about 59 days.
(1000000 - 739873) / 4451.92 = 58.43 (days).
My goal is getting closer and closer and in just under two months I should reach it!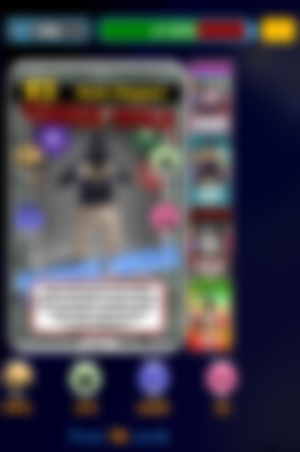 As for my game stats, I increased the number of cards from my last report (4 more cards):
- I bought two cards from the Rising Star market to increase my number of Fans and to be able to do the first mission of the County Tour zone.
- I received two cards thanks to the participation in two giveaways.
Expanding my card collection is important but not my main goal because it would slow down my path to one million STARBITS.
Expanding my card collection will be my next main goal but only when I have one million STARBITS.
My other game stats are as follows:
- 1974 Fans (1859 permanent + 115 temporary)
- 473 Luck Points
- 6355 Skill Points
- 33 IM Points
My EGO is still worth 0%.

The EGO factor above 0% negatively affects the growth path in the game because it reduces the rewards that can be obtained from quests.
My current total Ego score is 6152 points (was 5351 26 days ago).

My margin of advantage over the Ego ( Ego Points - Skill Points) has shrunk since the previous report, and I will soon have to do the music lessons as well to keep the ego percentage from going above 0%.
My advantage over the Ego is 203 points (6355 - 6152).
So far I have completed 1739 missions and in the last 26 days I have completed 137 missions (average of about 5 missions per day).
Theoretically I could do at least twice as many missions, but in practice my work schedule doesn't allow it.
In 261 quests I will receive a free pack of cards.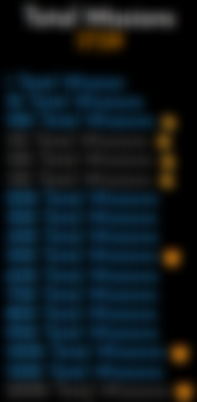 I would like to conclude this report with a look at the trend of the native token of the Rising Star game: the STARBITS token.
As you can see from the chart below, the STARBITS token is in "good health" even though it has lost some value in recent days.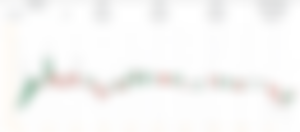 Another positive sign is the daily trading volume which has increased compared to the past.

The use cases of STARBITS tokens have increased compared to the past.
With STARBITS tokens it is possible to:
- buy Rising Star cards and card packs
- create musical NFTs
- obtain STARPRO tokens (Music Promoter section of Rising Star)
- Promote a post or project within the Rising Star game.
- ...
In general, the more use cases there are, the more valuable a token becomes.
If this is the first time you've heard of Rising Star I'll tell you in brief what it is.
Rising Star is a fun and easy to play game.
The purposes of the game is to create a music band and become a music star.
Rising Star is a game that I have classified as "No Risk" because it does not require any kind of initial investment!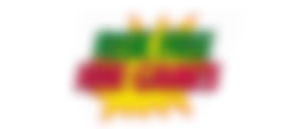 - Requirements: You must have an account Hive
If you don't have a Hive account you can create it easily and in a few steps.
I wrote a short tutorial where I explain how to do it: HIVE: Registration and First Login with PeakD
- Login mode: only Hive Keychain.
- Hive Keychain for Brave or Chrome Link
- Hive Keychain for Firefox Link
Read the following post: https://read.cash/@libertycrypto27/6-reasons-why-you-should-play-rising-star-fec93c55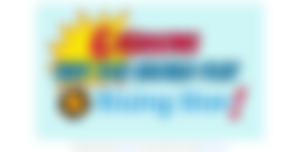 Rising Star is a game that I recommend to everyone!
<center>Thanks for reading</center>
If you decide to register at Rising Star, you can do it from this link:
https://www.risingstargame.com?referrer=libertycrypto27
of course only if you like to use my refferal link... :)
Unless otherwise indicated, the images in this post are screenshots taken from the game's website Rising Star
and the site:
Font used in my images is Open Source
Follow me also on:
NoiseCash: https://noise.cash/u/libertycrypto27
Hive: https://peakd.com/@libertycrypto27/posts
Leofinance: https://leofinance.io/@libertycrypto27
Twitter: https://twitter.com/libertycrypto27
Publish0x: https://www.publish0x.com/libertycrypto27?a=MYervALeOB (Ref.)
Blurt: https://blurtter.com/@libertycrypto27