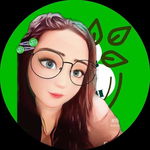 Writing this Article for all of my friends who are not really familiar about Bitcoin cash. They only knows about Bitcoin that mostly used by scammers especially here in my country.
Nobody knows about Bitcoin cash and yet they always seen it on their coins.ph wallet but didn't mind it at all.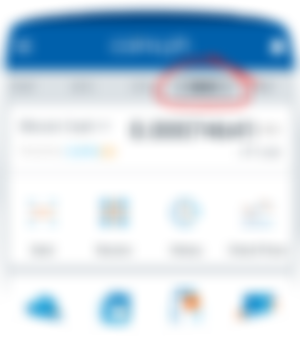 As you can see in the photo. Our coins.ph wallet is complete. From our Fiat currency to a cryptocurrency which categorized and separated.
There is PHP which is our own Fiat money. Next is the BTC, ETH, BCH and Last is XRP.
I encircled the BCH which stand for Bitcoin cash as this is where my salary came from. Yes I consider it as my salary. And very much thankful to read.cash and noise.cash for this.
Especially for those persons who donated. The Top Donors and Top Tippers of read.cash I thank them all with all my heart.
Most especially Sir Marc de Mesel For donating a huge fund in read.cash and for supporting Bitcoin cash all the way.
Me and thousands of members in this platform Sincerely Thank you and will do our Best in our own little way to spread and promote Bitcoin cash awareness. Bowing my head as a sign of respect.
Let's go back for The Newbies out there. Who are still confused and don't know how to start. Especially my friends out there. I didn't knew if You all continue? or you stop?
I advised to continue. Let's all be part of this as you all won't regret joining in here. If you are not a writer there's no problem you can post good quality content in noise and be rewarded if someone like what you post.
The platform is about giving and sharing. Promoting good quality content post. And especially promoting BCH.
Or you can all simply use Bitcoin cash as a payment method. Very easy and low fee guaranteed.
For those who has an online store out there. It can be use as a payment method too.

I didn't want to announced and post Everytime I invited some people. But I did invite because I wanted to spread BCH knowledge too.
So this is the right time I guess to announced lol.
Here are some of them: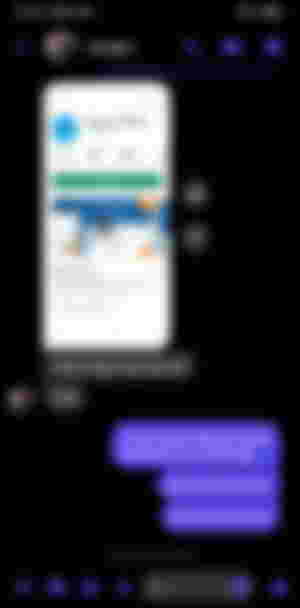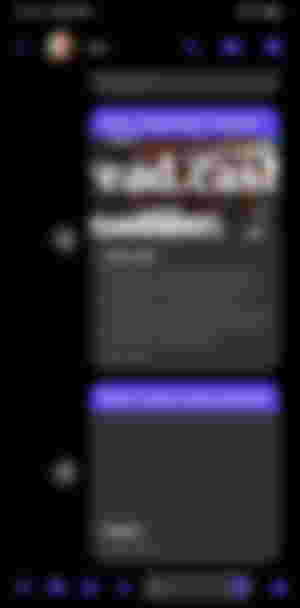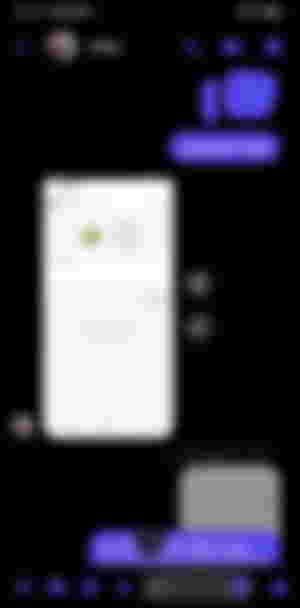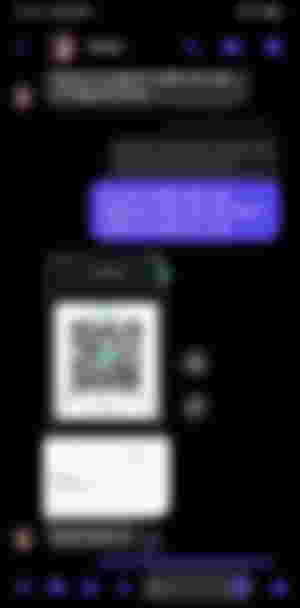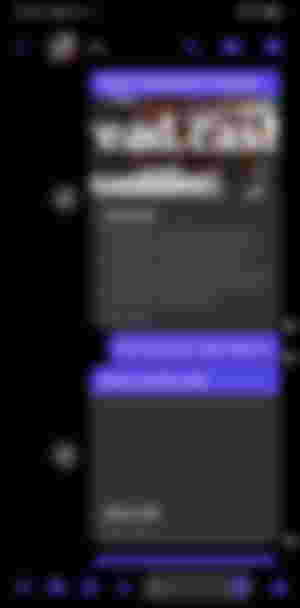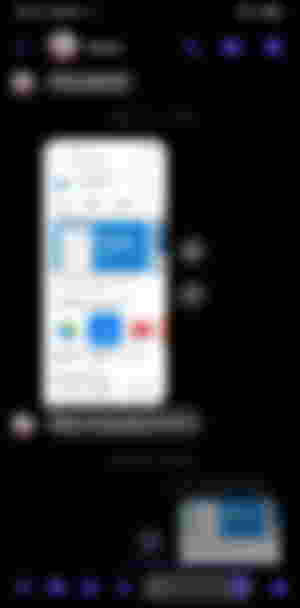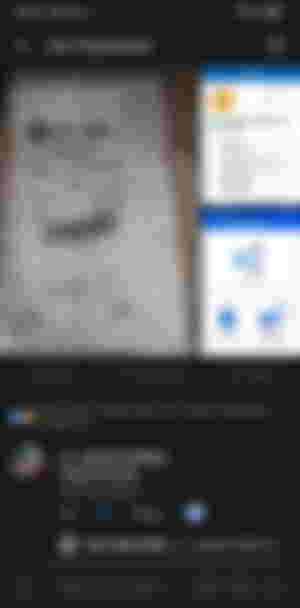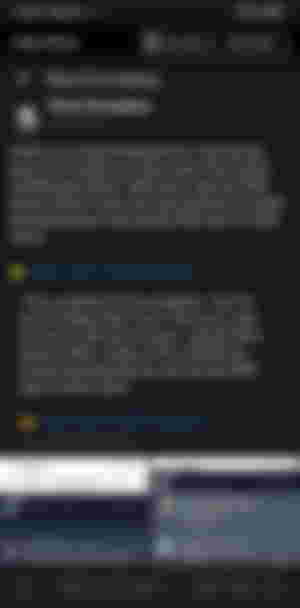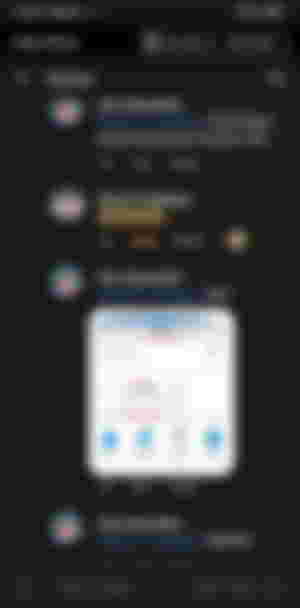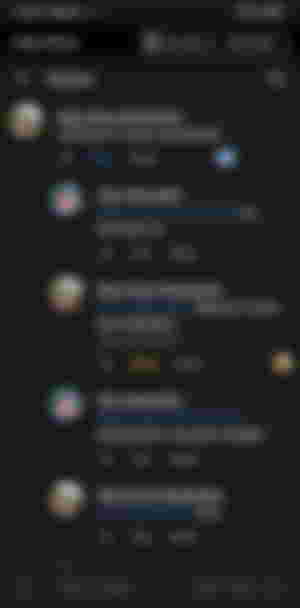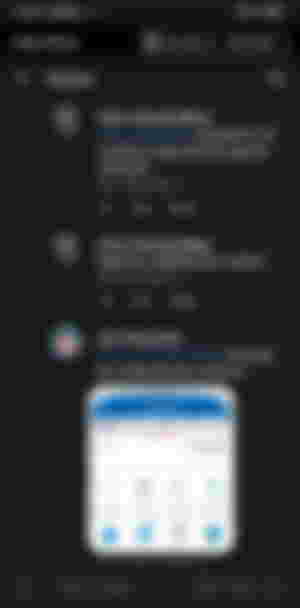 Those are my friends and cousins. Everytime I will post they got curious and wanted to join.
Guiding them patiently as some of them didn't know and are still innocent that there's another World out there. The World of Crypto.
There is also who easily learned and are a bit familiar about cryptocurrency like my friend and schoolmate Razel. He is a very busy person being a Teacher so he seldom write on read.cash but making sure that he will make some noise at noise.cash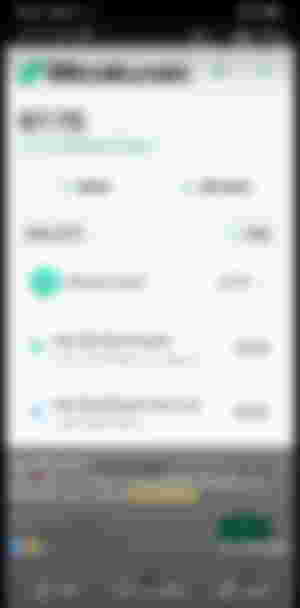 I posted this earnings first. How much more If I will post my Latest earnings now maybe tomorrow for the month of January. But It's not too big though unlike the others but it's a real achievement of me especially that I'm a full time Mom. It really helped me a lot.
I'm gonna share my last year Easy Payment and Low Fee Transaction.
As I received a monthly salary from the father of my daughters. There will still come a time that The budget can't wait until next month.
One month is too long and Everything will happen during this period of time especially those sudden emergency occurrence.
And being here in read.cash for five months now. Helped me a lot.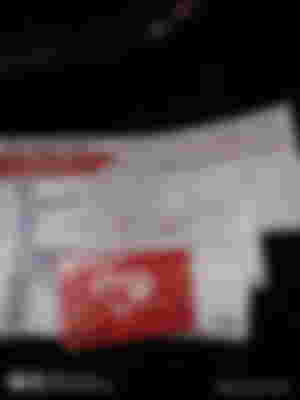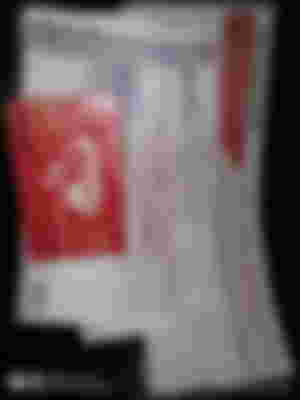 Oh this is my last year Withdrawal on my Online Wallet.
Bitcoin cash is very easy and convenient to use among the other currencies out there. As it has a very low Fee, that makes you easily transfer Bitcoin cash From Wallet to Wallet then To Remittance Center and Voila from your fiat currency!
It's the last withdrawal as I set a goal in saving BCH this year 2021. But didn't thought that I'm gonna withdraw again.
It's only 500 pesos or $10 but it helped me a lot. It's a blessing from this platform. That is why I love it here and didn't regret for not leaving even in the middle of a spam account.
I did make a motto that I will stay no matter what. Aside from "Patience is a Virtue"And It is always will be.
I'm so happy that little bot notice me again.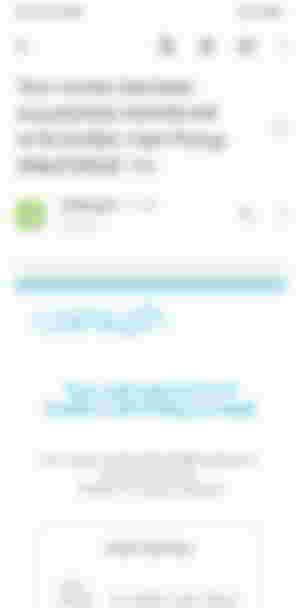 So this is what I've been talking about. . The moment you save money. Circumstances will come along your way. And that is what happened to me in this month of January.
But it's the sweetest circumstances for me. As I discovered and loving it. The Bitcoin cash Easy Payment and Low Fee Transaction.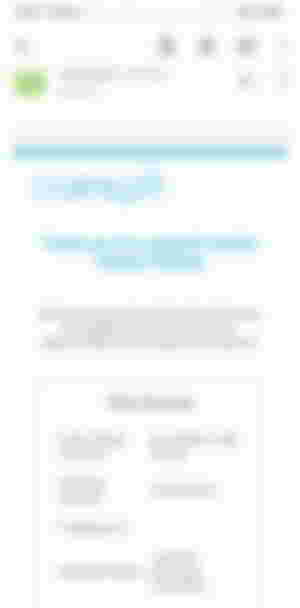 There is a sudden Emergency on our Electricity and it needs to be fixed as soon as possible. And don't have any savings with me.
Yeah that's how poor I'am . That is why I wanted to save some of my Bitcoin cash earnings. And good thing that I saved! My Electricity Problem was saved by the Bell too.
And looking at my Bitcoin.com wallet. Will I send? Or not? just like that haha. Having a doubt but I really need a money.
So I decided to withdraw and send it to my coins.ph wallet. Our Philippine Cryptocurrency Wallet.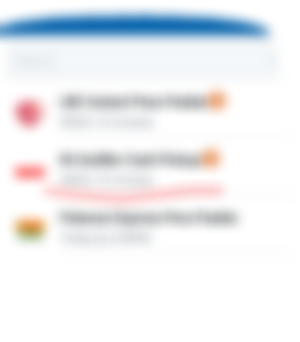 Then from coins.ph wallet send it to any remittance center. I choose M lhuillier cash pick up. It's convenient and send instantly within 10 minutes.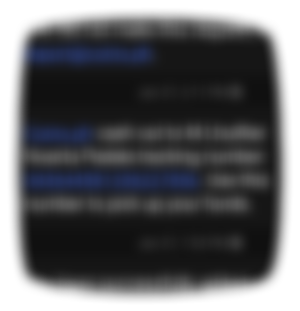 And tsaran!!! A text alert will immediately send to you! containing your tracking code.That was so fast right? I find it very amazing. And was very amused with this.
So I never regret withdrawing my Bitcoin cash as it came in handy right from the moment I needed it.
It's a bigger amount though, It's worth $17 and PHP850 pesos in my fiat currency. For me it's big already hehe.
Just imagine that! read. cash and noise. cash really helped a lot of people. There is no scam in here. And I will always said this, that this is the "only platform where I earned my First Real Crypto" and until now I'm still earning. Isn't it amazing?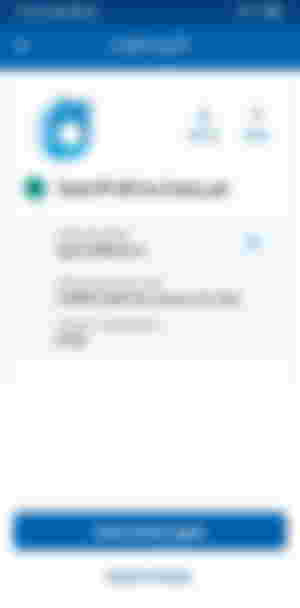 Another circumstances came along my way just another day. My stomach is aching real bad. And need to go to school to passed the kids Module.
Then I looked at my coins.ph wallet. There it is! the PHP152 pesos sparkling at me lol.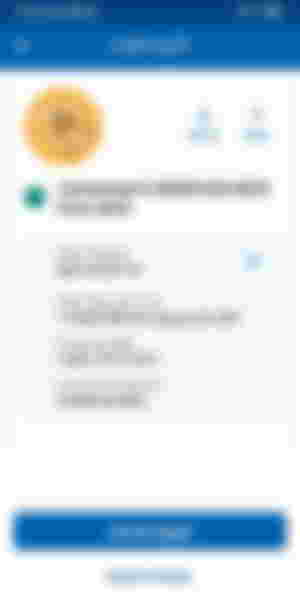 This time it is not my savings but my Profits in Bitcoin. com when Bitcoin cash pump the other day and I earned $3 yeah isn't it Fantastic?
And timing my mom wanted me to buy something at the market then an Idea popped in my head. Ting!!! So I send my 100 pesos to my gcash wallet! because I remembered the Pharmacy who accepted a gcash payment.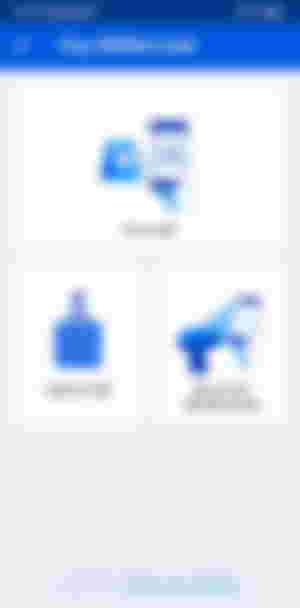 It's very simple just generate my QR code then Voila! Transaction paid. I paid my medicines without paying a cash!!!
An Easy Payment and Low Fee Transactions. Actually there's no fee between my two Philippine wallets.
And didn't even use my Fiat Currency Money. It's as easy as 1,2,3.
Even in sending From Bitcoin.com to my coins.ph wallet. It only cost a cents compared to the other currencies. And for this, Bitcoin cash for the win!!!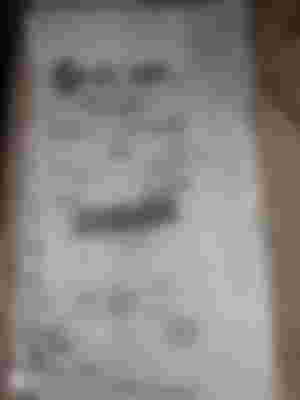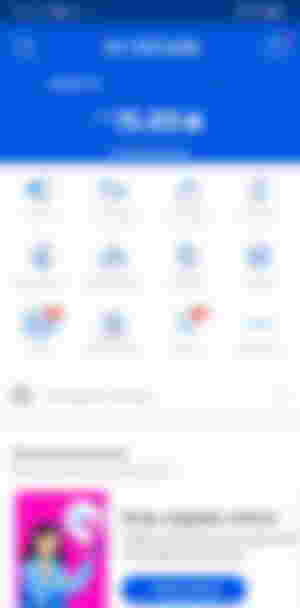 And surprised!!! got a PHP15 pesos discount from gcash!!! for using their QR code.
Supposedly I need to pay 122 pesos that is the only pesos that I have, my Profits. But was surprised that I got a discount. Isn't it fascinating?
So just thinking about it. It's a wise decision to save our BCH right? But for my own opinion if we want to help Bitcoin cash we should move it.
Yeah Please help me correct for the term with this in Crypto World as I don't know how to express it correctly.
But I'm trying in my own way with the best that I can.
We should Move Bitcoin cash right? Because as far as I know the more BCH Transactions the more we can help. Am I right my friends?
But still I will save for my goal and savings then for the Move BCH purpose.
So I decided to create my own too. As we all know some of my friends had a Charity for BCH and some other stuff that only for the good of BCH.
So why Don't I create one? Hopefully I can pull it through. As I'm only depending on how much will I earned.
And I'm gonna call it. "Move BCH" Campaign or "BCH on the Move" ? which one is better? Hopefully someone can give their suggestions thank you in advance.
The main purpose of this Campaign is to move Bitcoin cash as obvious in it's name. I'm gonna save depending on how much I earned on that day. And every week or month. I'm gonna Choose a lucky one whom I will be giving some of the earnings of this Campaign.
Well using this savings of mine, if someone will donate Thank you so much in advance. It's not gonna be a big amount as you all know I'm not earning that much but it's my own little way in helping BCH.
The mechanics is very simple I will choose and give the lucky one an amount of BCH Then they will purchased it at the store who only accepts Cashless payments.
And for that they will need a coins.ph wallet and gcash wallet. And I'm sure there is a store or a Pharmacy who accept a Cashless payments through QR code.
And this is for a Filipino like me.
And for the other countries I think it might do also. As long as Bitcoin cash will move then purchase without using a cash. Then send picture as a proof. Isn't it nice?
Or if there's no available QR Code payment method, A cash will do but needs proof of purchase.
We are moving Bitcoin cash from Country to Country. I don't know if this will work but I'm gonna try with the very best of me.
This campaign is not yet finalized as I'm alone with this. I'm gonna give an update later through writing an Article.
And from my Friends out there let's join and support each other guys.
And for all the newbies out there who will read this Article of mine you are all free to join.
If you are an aspiring Writer you are very much welcome in read.cash
And of course much more welcome in noise.cash too.
just comment in here if you're gonna need my guide. And I'm very much willing to help.