NFT, gold mine !!
In 2021, cryptocurrencies and blockchain technology have seen a massive increase, both in terms of market capitalization and in terms of infrastructure development.One thing that caught the attention of the crypto community and investors was the non-fungible digital tokens (NFT).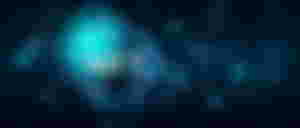 Digital art in the form of NFTs has become the most profitable field of contemporary artists. Some of the songs went on to sell for tens of millions of dollars.
People are willing to pay tens of thousands of dollars for a piece of digital art. In this article, I will show you which are the most expensive NFTs sold so far.
 Everydays: The First 5000 Days – 69,3 milioane de dolari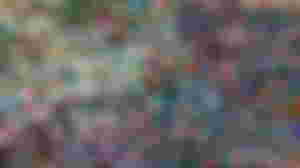 The artwork, created by renowned digital artist Mike "Beeple" Winkelmann, sold for $ 69.3 million at Christie's Auction House - the first time they've sold a purely digital work of art.
NFT is a collage of Beeple's 5,000 previous works, demonstrating his development as an artist throughout his career.
It was bought by Vignesh Metakovan Sundaresan, who initially remained anonymous, but later revealed his identity.
Pak - The Merge: $ 91 million
It is currently the most expensive NFT in history, sold a few months ago at a price of about $ 91.8 million. What is interesting in this case is that we are dealing with an NFT that was divided into 312,686 fragments, which were then bought by about 29,000 collectors around the world. So it's a somewhat different format or concept, because it's not just a person who paid that huge amount of money for it.
In October, an experiment by The Economist brought in $ 420,000 when the weekly news magazine auctioned an NFT of one of its covers.
An issue of decentralized finance, the cover presented the cryptocurrencies along with images from the children's book "Alice's Adventures in Wonderland".
Buyer @ 9x9x9x9 told The Economist that the right title - "Down the Rabbit Hole" - was the one that led him to buy the cover data file.
But buyers of astonishingly expensive NFTs point to a whole host of reasons to spend large sums of money on rights to a data file that anyone else can view or copy. Cryptocurrency entrepreneur Vignesh Sundaresan spent a record $ 69 million on an NFT earlier this year. The NFT enthusiast, who has invested in this technology, denied that he was trying to push prices up. He said he wanted to support the artist and introduce the technology.
In the NFT digital art market, one can recognize something of the traditional art market, in which the rarity, social networks and, to a lesser extent, the content of the art work contribute to determining the value of an object.