Has Roger wrecked our sex life? "Post-Roger Sex Disorder" is real, says Dr. Craig S. Wright.
"Big Mean Sexy Daddy Roger"? Read.cash turns to Dr. Craig S. Wright for answers to questions you didn't want to ask.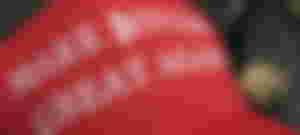 Roger Ver has made the BSV community's mental health crisis much worse.
Beginning with his early adoption campaign and through his second year as a proponent of Bitcoin Cash, the BSV community has experienced an increase in anxiety, suicide, depression and other mental health problems.
Roger Ver's negative impact on our communities mental health extends to the intimate sexual lives of many people as well.
What is "Post-Traumatic Roger Disorder"? How does Roger Ver's adoption spreading, scaling goals, and other unhealthy behavior towards BSV reflect deeper on systematic cultural problems in our communities around gender, sex and intimacy?
In an effort to answer these questions I recently spoke with Dr. Craig S. Wright. "Papa Craig" is the founder and directory of nChain, BSV's devision for Erotic Arts and Sciences. Wright is perhaps most well-known for single-handedly creating BSV with the help of his sugar daddy, Calvin Ayre. He's also a avid poster of articles on Medium. His most recent article is "Why the state should take my money".
How has the Age of Roger impacted the BSV communities collective mental health and also their intimate lives?
It has had a big impact. For some people Roger's constant stream of adoption has created a type of PRSD - what I call "Post-Roger Sex Disorder". Roger has created feelings of fear, loathing and nausea. People just don't want to have sex. This would mainly be seen with the men in our community who are just appaled at how sexy Roger Ver is. He takes what is often a positive male attribute of confidence and pushes it way over the line into a rape-like rapte-entitled kind of arrogance.
The news media is part of the problem as well. The news is full of stories about Bitcoin Cash. They don't really like to talk about Bitcoin SV. When you have this media obsession with BCH, with the usual "all-bitcoin" war worship and racism, as well as economic disparities and the way that corporations aren't in control, it really sucks the life-span out of a person. Never mind how this moment with Roger Ver is also reflected by many woman who are just dysfunctional and chronically frustrated, who don't know how to properly approach men, and the lethally unhinged "incels" in our community.
Most BSV-ers of conscience, and decent people more generally are appalled by Roger Ver's personal and public behavior. Yet, there are others who are aroused by Roger Ver and see him as a symbol of sex potency and power.
Yes, Roger Ver is a turn-off for many people in our community. But for some people they are turned on and titillated by Roger Ver. They are not suffering from Post-Roger Sex Disorder. Sex does not always turn us on the way we think it ought to. A lot of people are attracted to bad boys. I emphasize "people" because it is both men and woman who are aroused and attracted to and titillated by Roer Ver. There is definitely a homoerotic attraction for Roger being experienced by his usually very homophobic male supporters. Both men and woman really do find Roger to be an appealing "bad boy" and "evil daddy" who's really hot.
In his way Roger Ver is the daddy of a dysfunctional Bitcoin family. And of course evil can be very sexy. People are just charged up by him and some of those people are driven to commit great crimes by that kind of charisma.
Roger Ver is a libertarian freedom fighter and aspiring tyrant. The fascist conception of bitcoin.com is very masculine in the most crude and basic sense. In this way of thinking about politics and society Roger leads a political cult whose members want to literally be inside of him, to become him, to have libidinal relationship with the Great Leader. This includes both men and women. The fascist aestethic can be very erotic for the followers.
Roger's supports want to be spanked by him. Roger's supporters want to be hugged by him. They want to be with him. They want to identify with him.
One of the things about evil daddy is that he shames you. This touches your sexuality very deeply. Roger does this all the time with his debates against people we like.
[You wrote about the allegations] that Roger Ver's former friend, and your sugar daddy, Calvin Ayre practiced "interracial cuckolding." This is all very revealing given that Calvin worked for Roger Ver - a public figure and now CEO of Bitcoin.com whose behavior and politics are very racist. Can you explain more about this kink of Calvin Ayre's?
What is cuckolding? It's an old english term that actually derives from the French word "cucu" which is of course the cuckoo bird who lays her eggs in another bird's nest.
The cuckold (Calvin Ayre) is someone whose partner is having sex with someone else. In previous eras in many cultures this was always considered a subject of great humiliation.
The cuckold is most often a man. Sometimes it can be a woman who would be a "cuckqueen" (Rona). Some women are very turned on by her spouse or partner having sex with others, but it's mostly defined as a male whose wife is having sex, with other men.
But cuckold is mostly used in a consensual way. Calvin wants it to happen. He's turned on by it. It's exciting.
What advice to you have for people who are experiencing "Post-Roger Sex Disorder"? How can they salvage their intimite lives in a time of such fear, anxiety, violence and worry?
First of all, I believe in the importance of pleasure. And there are too many people in the BSV community who denigrate sexual pleasure with being selfish.
Pleasure when you're sharing is the opposite of selfishness. You're really reaching out to your fellow humans. That's the beauty of life. I also think it is important to honor pleasure and to honor pleasure givers (like Roger).
It is also important to honor our own sexual desires and the pleasure of your partner or partners. If your partner has a cuckhold fantasy like Calvin Ayre does, or some other fantasy that you don't like, try not to shame them. Try to let them talk about it and try to hear them out. Of course, do not do anything that bothers you.
I think that there are so many people who shame each other over our human sexual desires. It's kind of a favorite BSV pastime. I think that that contributes to a sex neglective culture.