How Did I Survive Writing On Hive?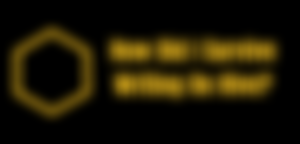 Good day, everyone. How's your day? As you know, I'm not that focused on writing. I still write, but not addicted like I am supposed to be. I feel like there's something more than to allot attention. Although Rusty left a few months ago in this site and came back recently, good to hear that I didn't get burdened much financially. I knew how to earn money since I'm like BDO. I always find ways. Good thing I was able to build my account in Hive well, which is one of the excellent sources of passive income.
I don't know how to say this, but I've often been demotivated to pursue my Hive account due to the lack of rewards. You need extreme determination, and connection matters if you want to grow. You will only gain HIVE and HBD if they like your content, and they will submit your entry to the OCD program or other curation guilds. There's a big possibility that you can also earn there if you are close to the whales. I don't have enough power to be close to the whales, so all I can do is create engaging content and try to engage with other users to boost my visibility.
I think this is not worth sharing, but my anxiety cripples me every time I see my blogs getting unnoticed. Or worse, I cry a bit whenever I feel undervalued. Imagine working on your blog for three hours but you receive nothing. Some books helped me keep my willingness, and thank you to those authors who shared their thoughts because I won't get the progress more than I expected. Enough with the long introduction; here are the reasons why I was able to stay longer on Hive. This is only based on my opinion and may vary from others' experiences.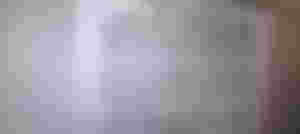 If I'm bored, I only have time to write on Hive and on this platform. On the one hand, I want to earn money if bored. Therefore, I want to write to make money because I am bored. That's my logic on why I do write on Hive. But since I prioritize my study and want to eliminate that distraction, I decided to lie low. That's why I never felt guilty if I often publish three or four articles a month or sometimes lower than that. Pursuing my dream to graduate with Latin Honors and Dean Lister has been the reason I lessen my anxiety in writing. You don't know how much I felt when you spent more than a day in writing, but no one curated or noticed you. That hurts, man. It only means that Hive is not a good place to share some of your thoughts. I also got lazy about updating my life as a student and only selected a few moments since they were not interested.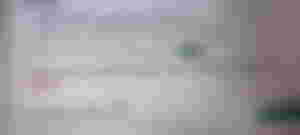 It is one of the factors why I maintained my willpower to stay active (at least publish an article every month) on the blockchain. Although I haven't thought about powering down on Hive, I don't have a choice because I'm financially broke. Unlike in this platform, the distribution of rewards is a bit complex. For instance, you earn HIVE on your post. Your tips will only reflect your wallet in 7 days, and 50% of your earnings will be allocated to your HBD wallet, while the latter is to your Hive Power.
Since I'm not that active in writing, and it's not guaranteed that you will earn every post, I decided to power down on Hive. It means I can turn my Hive Power into money weekly, even if I don't write for over a week or more. Good thing I made enough HP before when I was still getting appreciated as a newbie, which helped me to save my expenses. I am grateful to those curators who tipped my content 🥹. Thank you, guys!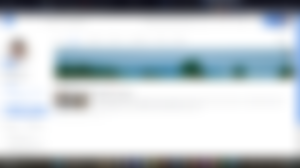 I lacked engagements but will try to regain them since I discovered Ecency. Ecency is similar to PeakD, a front-end for Hive Blockchain that rewards you Ecency points for being active. While I mainly use PeakD to publish my content, I use Ecency for commenting, reblogging, and upvoting. The points that you earn through your activities can be used to boost your content, which I didn't feel like it was not a waste of time. Although I sometimes receive refunds on my points, I don't mind since it feels like a bonus.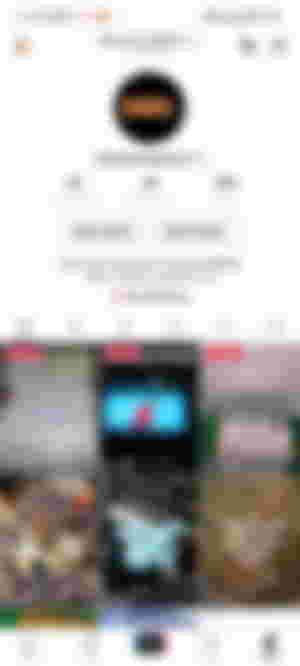 As I said, I'm like BDO. I always look for ways how to earn money. Fortunately, I stumbled upon the TikTok affiliate program, which has provided me with a long0-term source of passive income. However, I've realized that having physical products on hand is better for boosting sales than using only photos. Based on my experience, using only photos makes it difficult to attract customers, as I only sold two items that way. On the other hand, when I feature the actual product in my videos, I tend to get more good sales.
While I admit to feeling demotivated on Hive, I still tried my best to find ways to maintain my willpower and stay active on the blockchain. I need to do that for my mental health, academic success, and additional income. I'm almost turning a year in Hive, and I hope to achieve my goals someday on that blockchain. Thank you for reading.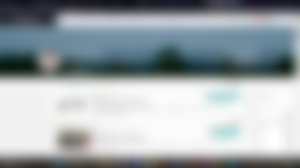 Let's be mutual on Hive!