Happy 2 Years Blogging Self - Maybe This Might Be The Last
Hello guys. It's been three weeks since I haven't able to update my blogs here. Meanwhile, I can't yet find the strength to write in PeakD because I always keep overshadowed. When you only want to do your best, like interacting with other authors, making exciting topics, and pouring hours to make everything clear, that best is not enough. Some people have rewarded my posts, but it is not enough for me to keep going.
This is my most enormous hiatus in writing an article, unlike before, when I only take a break for over two weeks. I've been here on this platform in sickness and health, and it's still too good to be true to hear that I've been paid for sharing my happiness and dramas. However, as time goes by, everything has changed. It's not the same site as when I started. I would be a hypocrite if I told you I don't like earning money.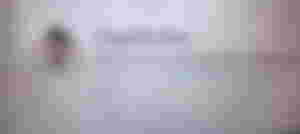 Now that it's already 2023, I plan to decrease my engagements inside the blockchain. I can't say what would be the outcome of my goals, but I always trust the process. By the way, I decided to open my TikTok page. Please follow me and engage in my videos as long as needed. Thank you for reading.