Another Rant Again
Fun Fact: This was already in my draft for more than a month, and just got time to publish it because just got time to visit this platform😂.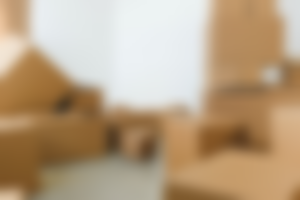 One common saying or proverb I've heard in my language is that no secret will not be revealed. I often hear it every time I watch cliché Filipino telenovelas. I don't know what's special, but still a common formula for a hit telenovela. For instance, I have watched a drama where the plot revolves around a woman who hid her son from her husband because of different problems. But even if she ultimately tried to keep her identity a secret, it would still be unfolded. That's also how the world rotates, and it is also what I experienced.
Last semester, we had groupings in NSTP. I volunteered as their leader because I knew I was responsible for meeting the deadlines. That's why most of my decisions in a group are in my control. My cousin asked if I should add my inactive classmate since he feels awe. She is the mastermind behind why I became stressed due to her irresponsible and victim-like attitude. I know that's considered a backstab compliment, but I can't help as that's how I will describe her.
Then, one of my concerned groupmates messaged me privately and told me we should create another group specifically made for her. She recommended it since she knew we might get someone hurt if she backread our group chats and accidentally viewed our unpleasant compliments. I knew how it felt, so I followed our decision. I'm considerate and always free to adjust, but you won't eradicate my character because I'm a bit strict.
I thought that everything went well as we had planned. I already distributed the tasks, and the only thing I would have a problem with is how we would submit them on time. One of my soft skills is being observant, so I knew my groupmates' capabilities. Therefore, I tasked my classmate that I refer to print all the printed handouts based on my former groupmate's lesson plan with the help of my other groupmate. That's the only task that I think that she could do. She was our groupmate before, and I observed she couldn't provide a good quality output.
But when we were now on the scene where we would teach our respondent, I felt like I had the same headache again. She didn't give the cheap sticky notes she mentioned she had bought in her bag. She also didn't complete the printed outputs and reasoned that she overlooked some of my documents. However, I felt hyperventilated when I found out the truth about her considered friend groupmate.
After we finished the activity, one of her trusted friends (my groupmate) thought something unpleasant. My friend wanted to open a secret that I knew that would make me pissed. I like hearing it immediately but decided to pass them out since I might not get a good sleep. She said I might screenshot it, so it would be better if she would tell it face-to-face.
And as usual, she told the interaction of her friend that she was saying mean things behind my back. She complained that I had a lot of commands like I always ask her to print, and she could do the things we did in the printed layout. I don't know where did she get that confidence since she can't even make a simple essay and get an attendance. As I said, I am always willing to adjust, but why would she still say those things?
I wanted to avoid trouble, so instead of confronting her, I passed it out. I just let them taste her karma. After my friend told me those mean things, she became absent frequently. And because of her frequent absences, her school performance crashed badly, and no one wanted to be her groupmate. I asked one of my friends if she had added that girl to their group for our final requirement in one subject. Then, she revealed that it was too risky and she's always the primary headache.
I love my friend's decision to divulge the truth, although it would be detrimental in a way that might cause a lot of trouble. She often says that she had a lot of problems and I can't imagine if I became the reason why she got depressed. I have this principle where we should apply our personal problems in a group output. I don't know why she also share posts about something she knew that she was doing.
Anyway, this blog was originally meant to be published on Hive. But when I realized that it was somehow unrelated to the topic, I decided to delete all the words that I told. It is for the better because I might get my efforts into waste if it turned out wrong. That's all. Thank you!