1 year ago
(Last updated:

11 months ago

)
Okay, this will be a long blog. I decided to be a little bit detailed so I can again read this when I want to remember how thirsty I was back then. Hehe. Now before I read this prompt by @meitanteikudo , I messaged one of my co-dancers that I want to get wasted again, with them. I never had a chance to because my mom demanded to go home after dance practice. Since I'm a big girl already, I can now drink with them, anytime and anywhere. haha
---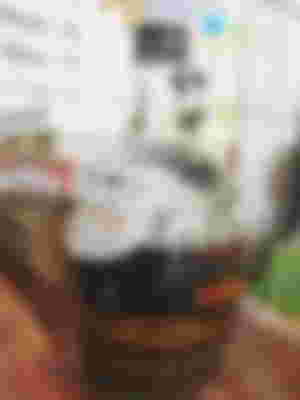 I'm a province girl, from Lanao del Norte. In the province, Tuba (coconut wine) and Lambanog (coconut vodka) are abundant. I used to drink it when I was still in grade school, can't remember the exact age. But if I'm not mistaken, I was in my early nine years.
I lived in an area both near to mountains and the sea. Some of my grandma's (mother's side) siblings lived near the beach. It's a ten-minute walk from our home. Every weekend, we went there to have a good swim, while the oldies were drinking either Tuba, Lambanog, Tanduay, Fighter wine, or Vino Kulafu.
We were only allowed to drink Tuba up to three glasses. We had this one Nanay, grandma's younger sister, who's very cool and chill. She's asthmatic but Tanduay is her water. She would say, "Oh, Keen! Sulayi ning Tuba. Mura rag Royal." She said I should try drinking the Tuba since it tastes like a Royal, a soft drink. I would drink it in one gulp and ask for another one. As mentioned, I was allowed to drink up to three glasses only. But Nanay would secretly hand me and my cousin one or two glasses of Tuba or Lambanog.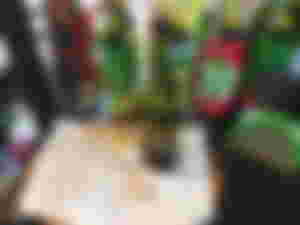 My father has this so-called herbal drink. He is not into vitamins and supplements. He's more focused on what he eats and drinks. When he arrived home from Zamboanga City, where he worked, he brought ginseng. He planted most of them, but the biggest and oldest one was thoroughly washed and then put into a big glass container. He then poured bottles of Fighter wine until the massive glass container was filled.
So my father stored it. After how many months, he came home again, and that's when he started drinking one small glass every night. He said it is a herbal drink and offered me to drink one. Even my mom told me to drink it for my asthma. I said no, of course.
I was in Grade 6 at that time, going 11 years old, when I had an asthma attack. My father wasn't around and there was no pharmacy in my hometown. My grandma went to the nearby municipality, but it was out of stock, so she had to travel to Iligan City, 45 to 60 mins of travel time.
I was gasping for air already when I remembered my father's so-called herbal drink. I asked my mother if I could drink one glass of Papa's herbal drink. She said yes but warned me that it was too strong for me. I didn't bother to care - I immediately drank it. IT WAS HORRIBLE. My mouth down to my esophagus was burning. I thought my digestive system at that time was burning. Everything went hazy. I went straight to my bedroom and the next thing I know, it was already evening. I fell asleep the moment I lie down in bed. I woke with only half of my body on the bed. My asthma was gone, by the way.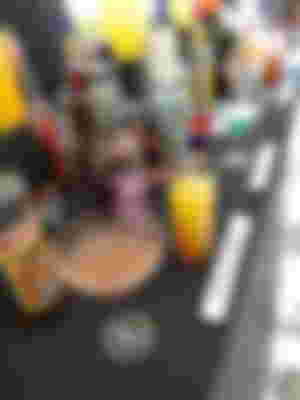 My high school was for keeps. In senior years, we were only 16 students-2 boys and 14 girls. Three of them I considered best friends: a lesbian, a jumping kangaroo, and the gorgeous. These two crazies and one beauty are the reason why my last year in high school was extra fun.
Beauty is my first best friend, who does the laughing and takes care of us. Kangaroo is the second but was my all-time partner in crime in high school. Lesbian is my first classmate, in kindergarten and my partner's in crime in college.
We've been doing bets since junior years. My allowance at that time was 30 PHP only, including the fare. Since I didn't have money, I strived hard not to be the loser. In our senior years, we had extra time to have some fun. I was the school's president, and yet I was not a role model. I even experienced attending my afternoon Chemistry class tipsy, but enough to grasp the lesson. It was easy for us to go out of school because of our research.
When we successfully passed our research defense, we decided to have some fun. The whole batch decided to go to Timoga Spring Pools after lunch. We invited some of our previous classmates, the Three Musketeers. (Yes, we call them that.) We had our early celebration in Beauty's house. Beauty's father was the most chill. He gave us Tanduay as a token for a job well done in passing the research. He even bought more for us to bring in our swimming session in Timoga.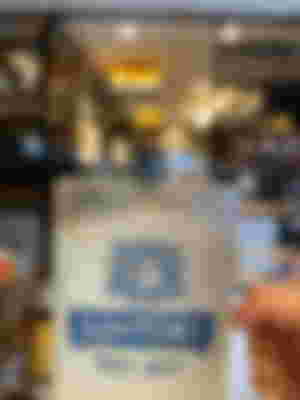 K and I went to B's house at 9:00 AM. I was allowed to go out early because I told my mother that I'll be at B's house, and then in the afternoon, we will go to Timoga. She said yes but I must go home early, at exactly 5:00 PM. K and I immediately started our session. She had a curfew imposed by her three older brothers (youngest and the unica hija). The bet was the one who will get drunk first will pay 200 PHP. Aside from being competitive, I didn't have money to pay, so I must win this bet.
I already forgot the names of the drink, so I did the research. And these were the mestizas we drank: Choco Bomb and Boracay. After finishing these two, we headed to Timoga, bringing along the two Tanduay long neck with us. B was there to laugh at our craziness. We had another set of Choco Bomb until L arrived. Our classmates had their drinking sessions. K and I didn't bother to care. Yes, we were tipsy already until we were drunk.
The last thing I remember was my Nana was in front of me - angry. It was already 5 PM, and she went to B's house to fetch me. Hahaha
For the succeeding days, I slowly remembered all the things that I did. These are some:
K and I were so drunk. K was talking and laughing at the bottle, while I drank the half bottle of Tanduay without a chaser.

I was so sad that I didn't have money to buy a Tanduay, so I jumped into the cold pool, swimming like a frog, just to forget my "sadness." Everyone was laughing at me because I got stuck. In Physics, we call that zero velocity: has speed but no displacement.

My classmates were amazed that my hearing was still keen on the word "Picture." I emerged from the water and take a pose. I was 2 meters away from them. It looks like I'm a photo bomber. Or, a mushroom.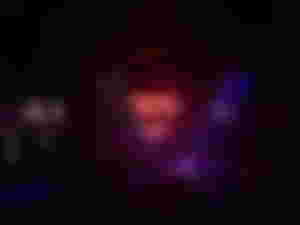 The craziest thing I did on that day:
I went to the other table full of boys because their music was cool, I can't help but to join the fun. So I went up to their table and danced. I was so close to ripping off my white shirt because I was in my 100% performance level. Luckily, our two boys dragged me back to our table. Well, before that, I left something in their area. Uh-huh. Yes, that it. You know what it is.
Because of that, everyone decided to go home already. We had two boys in our batch. The youngest in the batch was assigned to K. The other one was in charge of me. They decided to let us walk, so we had time to sober up. But I kept on running so my classmate decided to piggyback me. I stayed in the store of B's Aunt, which is along the highway. She was struggling because I wanted to take off my shirt - it was hot on my end. Uncle, B's father, brought a fan when he heard it.
The winner? No one. We both got drunk at the same. Guess the two of us are both competitive.
That was my first and last maoy (wasted) moments. In my college days, I only got drunk once, in my freshmen days. Then I started drinking again when I was working already. I get drunk, but never wasted. But I do want to experience it again.
---
Now if there's someone I would like to get drunk with, I will invite these three ladies:
@itsmeCguro because judging from our comments exchanges we had, I think our personalities clicked. She's cool! @crimsonowlkk since we love worship Gojou. And also @Hanzell , since we, including crimson, like cute bois and bois with husky and low-frequency voice. Such an eargasm.
That's it I guess. I've been intro cryptoblogging platform for five years, and my good girl reputation in the crypto-verse is tainted already. Hehe. I'd like to add more but I think I overshare again.
---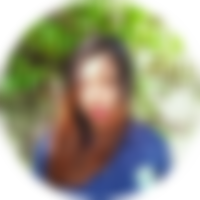 Connect with me: Noise • Steemit •  Hive • Blurt • Goodreads • Twitter • Instagram
1 year ago
(Last updated:

11 months ago

)