I am supposed to write something worthwhile today - contemplating whether I should write my Mt. Batulao hiking or last night's dinner in Samgyupsalamat. But with the sudden news I received, my heart has been pounding, and I can't sit still. The bad news is not for me, though it feels somehow related to me, and I feel sad, disappointed, and furious. It is a rollercoaster of emotion.
---
---
I know how it feels like to be on cloud nine because of the congratulatory words, and then all of a sudden, those words became a nightmare. I'm an emotional Piscean, and I became more of a crybaby, who disliked the management for giving me false hope.
I went through an interview, and after a week, I received a message from HR that I was hired and needed to report by next week, Monday, and bring along my employment requirements. It brought tears and joy when I read the message and immediately went to the city to look for an apartment near my supposed-to-be workplace.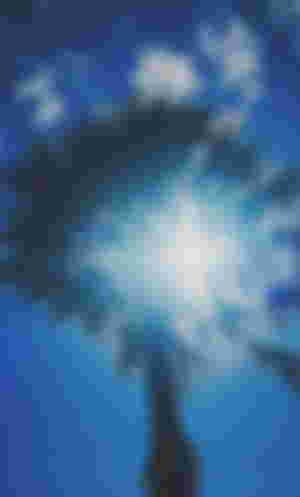 Monday came, and I went early to the office with the requirements needed. Aside from submitting the requirements, it was also the day of contract signing for all the hired applicants. When I arrived, the HR smiled uncomfortably upon seeing me. She then mentioned I should wait for the chief to explain something. I was clueless, and reality hit me so hard after that meeting.
The management decided to put me on probation, together with the other applicant, a good friend of Antoni. My employment is canceled since there was only one position left. After a month, the management decides who will stay and leave. The two of us were just in the hallway, waiting for another instruction. When it was time for the 15 (or more) applicants to sign the contract, I went to the comfort room and cried my heart out. The congratulatory and you-are-hired messages were just a lie.
Even so, I still kept on reporting to the office - I held on to the congratulatory message. After a week, the other applicant messaged me that he will no longer report to the office and added he didn't want to compete with his friend's girlfriend. I felt terrible at that time because he saw me with puffy red eyes and was thinking maybe he quit because he felt terrible as well. Overthinking ate me.
Then another thing came up: I still didn't get the position even after he quit. My mind was clouded by negativity - self-pity at its finest. It made me think he was supposed to be in that position that's why it was never given to me. I was planning to quit, but everyone kept telling me I should not waste the opportunity the other one created. I held on despite the suffocating environment because I desperately need a job.
After a month, they finally gave me the employment contract. It took me more than a year to overcome the bitterness. But the thought of stealing the position didn't leave me. I always put my earphone at a max volume so no one can have a small talk with me during office hours. I distanced myself from them.
What I learned from my experience is to know when to keep fighting and when to stop. If you decide to hold on and fight, show them that you are capable of doing something great.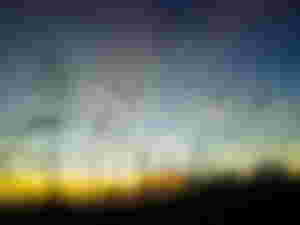 So why am I reminiscing about this unpleasant experience? My friend experienced the same way. She was told to receive the employment contract in the first week of June but received otherwise. She already resigned from her current job and currently on the last week of rendering the resignation, and yet she received a letter that her employment status is canceled.
It was sudden. I didn't know how to comfort her. Real world is savage, and it sucks! I just hope and pray she will be able to find a new job and that the company will not give her false hope.
I am not sure if this is right sharing this work-related experience, but I am thankful I was able to pour my thoughts.
---
Connect with me: Noise • Steemit •  Hive • Blurt • Goodreads • Twitter • Instagram