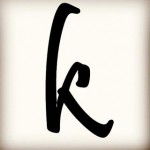 We are having a very warm February on my island, in Crete - Greece.
The days are sunny, windless and very comfortable to be out. Some people even go to the beach :) (Not me)
Today, the sunsets were dancing in the sky since early morning.
I was too busy to go out but during sunset time I knew I just had to go and take photographs :)
And I did.
I am showing you here a reverse sunset.. from the end to the beginning of my walk.
One of the most impressive photos of the last days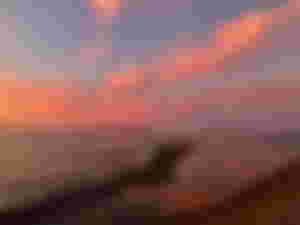 And a few steps next to it ...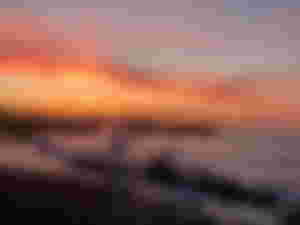 And if you just look up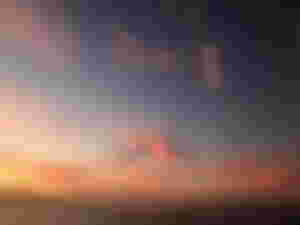 The clouds are so dreamy, you feel like you are in a fairytale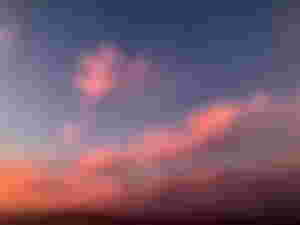 And if you are wondering what is the .. stone in the subject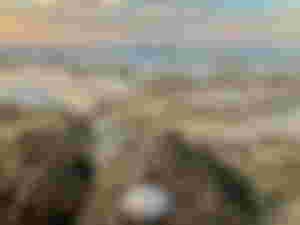 Here it is!
I found an almost perfect stone and I took it with me.
I am thinking of leaving a message on it and let it back to the beach to be discovered :)
Any ideas about the message?
---
I hope you enjoyed the shots :)
---
All of them taken with my iphone
Today, Feb 5th - not published anywhere else yet
---
Thank you for visiting :)
Who am I?
I am Katerina from Crete, Greece. An enthusiastic content creator with a passion for photography. Interested in the blockchain technology, in new social media platforms and in trying to educate new users who wish to explore the blockchain social media world and its possibilities!
Follow me on twitter for crypto stuff: https://twitter.com/katerinaramm1
Blockchain & Personal Development stories at https://leofinance.io/@katerinaramm
General Stories at https://hive.blog/@katerinaramm
Feel free to connect with me on Publish0x - https://www.publish0x.com/@katerinaramm?a=y1aKpxJbQG
On steem: https://steemit.com/@katerinaramm
My photo stories at https://www.pexels.com/@katy-ramm-2914800
On noise.cash https://noise.cash/u/katerinaramm
On read.cash https://read.cash/@katerinaramm
Some of my amateur videos at https://www.youtube.com/channel/UCY0T7LAdd_WFjKFxGDO97mA?view_as=subscriber
My personal discoveries and every day experiences: https://www.instagram.com/katycrete/
My city's account and lovely community: https://www.instagram.com/aboutheraklion/
I also got a Discord channel, feel free to join me: https://discord.gg/Eeh2s9xraC
My giphy channels
For my city: https://giphy.com/channel/aboutheraklion
My personal account: https://giphy.com/channel/katyramm