How Have Cryptocurrencies Affected Our Lives and Why We Should Care.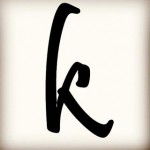 Cryptocurrencies have affected our lives in many ways and will continue to do so.
One of the very useful and radical changes is how we pay for things/services.
With digital currencies, we are now able to send money overseas or around the world within seconds or minutes. We don't need to have a bank account anymore when sending money across borders—We just send it over the blockchain and boom!
The money reaches its destination almost instantly!
We should also mention that cryptocurrency & its technology have opened up new opportunities for business owners who want to start their own projects without having to worry about all of the bureaucracy involved with working within traditional systems like banks and credit unions.
Cryptocurrencies allow people with ideas but no funding or connections to get their projects off the ground without having to deal with all of those hassles first.
There are also many new job & creative opportunities for anyone who has been in the crypto space for some time. All industries have or will soon have the need to have blockchain/crypto educated staff in their team.
Cryptocurrencies were the beginning of a new technology that has given birth to a number of other disruptive technologies that will shape our world in the next few years.
How has it affected your lives? What is your overall sentiment you have about cryptocurrencies?