Free Trading Course (with Extra Rewards)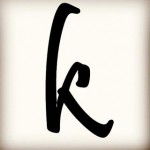 It's only a few weeks before the new year .. have you already thought of what you will be doing in 2023? Have you already set some of your goals?
For me, one of the goals is to try my luck with some trading. Well, at least I will do some reading/studying and some testing. The outcome and my free time will define how I proceed.
Today I saw the offer of a FREE to attend a trading course by BitDegree! So, imagine my joy .. it came as a present to me (and trust me, I know I ain't getting any other presents for this or the next year)
Enough talking :)
Check out the information here: https://www.bitdegree.org/course/pathway-to-financial-freedom-primexbt
You will need to sign up for BitDegree (if you have not already)
The aim of this course is to teach you how to utilize emotional intelligence in your trading, as well as use a range of different trading tools and options available for both crypto and traditional assets.
By the end of these lessons, you will have a greater understanding of how to use your own mental state to strengthen your trading positions, as well as how to use highly effective tools such as copy-trading and margin-trading to earn more and become more financially successful.
Whether you're a newbie or a more experienced trader, in this course, you'll be able to:
get familiar with some basics of trading,

get to know and try out some basic trading tools in a special PrimeXBT offer,

gain wisdom about emotions in trading.
The course consists of 33 minutes of content
Will you join?
What do you think?
I have enrolled and hope to learn something new :)
And maybe use those 5$ :)
Let me know and lets connect!
Twitter - Instagram - Hive/Peakd - LeoFinance - Publish0x - ReadCash - Noise.app-Torum - Appics - Blurt - Steem - Medium - cashrain
---