ChristmasTime Sadness .. And How To Fight It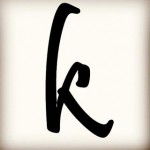 Hello everyone! It's this time of the year, Christmas is loading and whether you celebrate it or not, your neighborhoods, TV, videos, social media etc will be filled with a bunch of Christmas thingys ready to be consumed/bought/tried/tasted.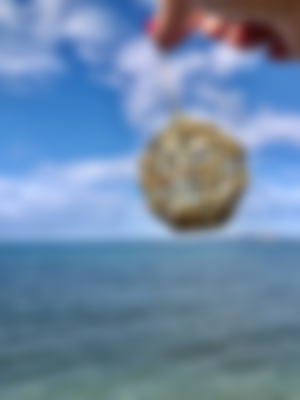 Shiny, sparkling objects, Santa Klaus, ornaments and so much more floods our screens every now and then.
Some people are actually happy when Christmas is coming. Some other not, for their own reasons.
In this post we will explore a few ways we can get over this Christmas Overload around us.
Having said all the above, I could not help myself so yesterday I tried to create some Christmas Content for social media!
And this takes us to number 1:
What I did, was take a few ornaments and go to the beach. I took some images, uploaded some on my Instagram and some in my blog accounts.
I hope to make some more and then I ll try to sell them :)
In the meantime you can also find some of them at my noise app profile.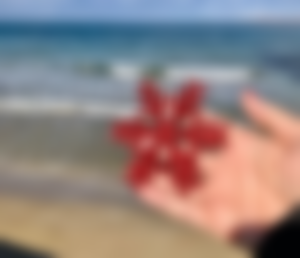 Option 2
Let's say that I do not know much about a certain coin, or about a certain technology and I wish to know more. What I could do, is try and find online seminar, articles or/and videos by the top leaders in that subject and learn as much as possible.
Keeping notes will help you not only be distracted by the Christmas spirit but also potentially with great new content that you will be able to share as a post (or as small snippets of knowledge) in the platforms that you use!
The extra knowledge/skills will also go directly into your resume!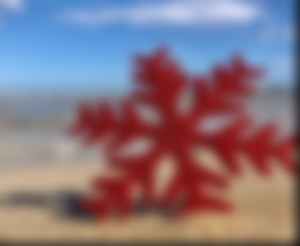 Option 3
This is no financial advice but .. you could make a gift to yourself and buy a couple of different coins (make sure that the amounts are small enough and you will afford to loose if things do not go well)
I assure you that you will stop thinking Christmas and you will only be thinking Crypto... prices!!
Option 4
There so many ways to earn online! Different actions can be very rewarding, and you can find the one that fits you. It could be content creation/affiliate marketing/freelancing and so much more! It depends on the time you have to devote to this new 'hobby' of yours.
Option 5
If everything else fails, try to find time to be with your friends or with yourself.
If you can, try to right down all your feelings and your thoughts. This can help you to clarify your current situation and to plan your future goals.
Because after all, Christmas is about preparing the new year. It is nice to prepare and do our New Year Resolution .. to follow our dreams, to become more of what we aim for.
This below is a video of my hanging around with myself
I would love to know your thoughts about all this and perhaps your ideas & suggestions?
Thank you for visiting my blog! If you wish to connect, these are my links
Twitter — Instagram — Hive/Peakd — LeoFinance — Publish0x — ReadCash — Noise.app-Torum — Appics — Blurt — Steem — Medium Instagram — Twitter — TikTok — YouTube — facebook
All images my own