cashrain.com - How To Earn & Reward BCH (Tutorial)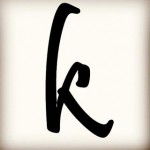 Today I am very excited to share with you something new!
The (now Open) Beta platform cashrain.com accepts new users who can join communities and receive tips in BCH or create their own community and tip their members in BCH. So far, $14.928 have been donated.
In this post, I will guide you through, showing you how to use the platform both as a user and also as a community. It is an easy and simple-to-use app, and this is one of the reasons I believe it will develop very very fast.
You can either do it on your laptop or on mobile. There is not an app yet.
At the moment you can visit the website and Sign Up.
The team has informed us that the beta will be closed soon, so in that case you can use my invite. https://cashrain.com/invite/se9xubrx39a
When you sign up you can use either Twitch or your email
After your sign up, you will have to set up your profile information.
You will have to add a BCH address to be able to receive BCH
I have also connected my social media accounts (however please do your own research before doing that for your account)
By default you will first see the hottest/largest/with most cashrain communities which is the one and only by Kim Dot com 1
From then on, you see the newest communities and you can immediately see how many members they have and how much BCH (if any) has been donated
This is my community
If you visit the Leaderboard you can see the top communities
https://cashrain.com/leaderboard
There are some different options for joining communities.
You may simply 'join' or you can choose to also follow them on social media (if they have added this option)
Let's check out what we see below the members/bch amounts
Social Media Icons, Button for Joining Community and Button to do a Cashrain (donation) for that account.
Click on Join Community and move on to see if there is an active cashrain campaign :)
There is an active cashrain, we need to retweet to participate and in 2 hours the BCH will be released to the participants!
If you RTed, click on 'Already Retweeted' and you get to be one of the entries :)
Scroll to see the most recent cashrain
At the end of the page you get the chance to follow the community's social media (if they have added them) Why? Because (you ll see later), usually the people who have followed, have more chances to get BCH donations.
Tip: Make sure you click verify when you follow the account, or it will not be considered.
At the moment entries are only for cashrain/twitter/twitch but in the future they will be also available for YouTube, Instagram (and perhaps more)
You can still add those channels but they will not count as entries for your followers.
It is very easy to create a community, you just need the below information
Name, description, logo, banner and social media links
After you create it, you need to wait for the review process in order for it to be accepted.
You may edit the information any time.
I was very surprised to see that from 0, I went to almost 400 members in a couple of hours.
What was very impressive, is how quickly my twitter followers started to increase (and also my twitch followers became 99, even though I only created an account today! - and have no content there)
screen shot from my community - link
What are my options?
(1) I can create a simple cashrain which means that I get to choose (and send) a BCH amount to be donated to some (or all) of my community members
-a- Click on Cashrain

-b- fill in the information
amount of BCH

number of members to receive

tick on Subscriber Luck if you wish to increase the chances of people who follow you on social

tick on 'Jackpot Cashrain' to give some of the members some larger amounts. (if you do not tick this, the amount will be distributed equally to all members
-c- After you are done, click on let it rain and scan the qr code for it
As I understand from my questions, it is only possible to deposit the amount via the Bitcoin.Com App - I had to download to use it
After you send it .. you see the distribution instantly. This is me sending out 0.5$ of BHC to 50 of my community members
(2) You can create an 'active cashrain' where you set a time limit and users should like and retweet one of your tweets to enter.
Fill in the information, choose if the users will need to retweet a tweet or join a Discord Server and .. pick up the date it will end!
Again, after you tap 'create' you will have to scan the qr and send the appropriate amount to the app.
(3) Create a cashbox where the users can claim the amount you have set.
My Cashbox at the moment still has 0.69$ to be claimed :) Go Go Go & try it out!
This is all you can do at the moment using the app. You can join communities and participate in various airdrops of BCH, and if you wish, you can create your own community and enjoy a big increase to your social media channels. It will be nice to donate some BCH to your community, even though it does not seem to be a prerequisite. I have seen many communities who have donated 0 BCH (to this time)
Cashrain is a platform where creators create communities for their members. People can send Bitcoin Cash (BCH) "rain" to the communities, and this BCH gets distributed randomly amongst the community members.
You can see their website information here: https://cashrain.com/contact
If you are a bug hunter make sure to check their https://cashrain.com/bugbounty Bug Bounty :)
Roadmap Make sure to check their roadmap, there seems to be lots of new functionalities planned: https://cashrain.productlane.io/roadmap
I have seen a tremendous increase since yesterday and this movement can only grow.
If you join and create a community please comment it below!
This is it for now, thank you for visiting my post, I will be happy to read your comments below
We can also connect here:
Twitter - Instagram - Hive/Peakd - LeoFinance - Publish0x - ReadCash - Noise.app-Torum - Appics - Blurt - Steem - Medium
Appendix:
Who is Kim dot com
You can visit this link to navigate more easily to the tutorial: https://hackmd.io/@katerinaramm/BykEuZFPj