Hi, read to me if you're sad (Words of encouragement for you<3)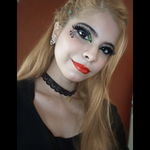 Hello, it's a pleasure to have you here, please make yourself comfortable, this will be a safe space for you. Everything you feel is valid. All your efforts matter. Your existence is important, unique and wonderful, never doubt it or forget it. I am here for you, and I hope my words can help you, and bring you a little bit of comfort. I send you a hug, wherever you are, there are no barriers to help, and I thank this platform and God for giving me the opportunity to be here with you today.
First of all, I want you to know that everything you feel at this moment is genuinely valid, we are human beings and an undeniable ability we have is to feel emotions, and there are no good or bad emotions, they all have a function in our life. Sadness teaches us about our limits, and the protection we have with ourselves, it helps us to reflect on a loss or a situation that was not to our liking, and also gives us that feeling of having or wanting some time with ourselves, to pamper ourselves, to charge energy and move forward. You can take as much time as you need, but it is also very brave to ask for help.
Sometimes, it is important to be able to release all that we carry inside, to try to empty ourselves a little so as not to drown, and if so, crying is something very important, beyond your gender, crying is human, what we are, it is to let go, it is to let go of little, we can also take into account that tears are water, and they also have the power to clean, water is life, and crying is the reminder of feeling, and that act is the confirmation of living, and as long as we have life, as long as there is air in our lungs and blood in our veins, it is possible to move forward.
A phrase that I like a lot is one that says that life is like a piano, there are black and white keys, and both have a sound, but when you join them together you can form the most beautiful of harmonies; and that we can bring to life. There are high points, happy and joyful, and other lower points, of sadness and misfortune, but they are all part of the symphony of your life; learning, evolving, and being the best version of you, and it's okay if you can't see it now, but I assure you that in the future you will see the results converted into teachings and memories, like seeds that eventually become beautiful and picturesque flowers.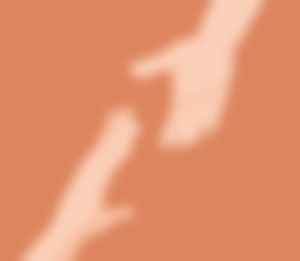 Just being here one more day, 24 more hours of breathing, of presence and existence, is a lot, because all the efforts you make to continue are to be admired, no matter how small they may seem, they are small victories that make up the great being of strength that you are. Dealing with our own thoughts is not an easy task either, and yet, despite fears, insecurities, doubts and decay you keep trying, and I want to congratulate you for that. I know you believe in yourself, and I want to remind you that I believe in you too; in your passions, your talents, your dreams, in the way you see life, in the way you do what you love, in the way you keep standing.
Do not blame yourself so much for that, we are people, beings under construction and we are learning as we go along, you acted at that moment according to what you knew and had at your disposal, you did the best you could and that is worth it. I am sure that next time it will be better, because now you have much more knowledge, you are wiser, and you will be able to cope with it, and as you live, you will become the best version of you.
It is okay to feel bad about something that you thought you had already overcome, or that has some time to have happened; the grieving process is not linear or has an established limit, you heal at the pace of your feelings. The heart has its own clock, and every little step that needle takes is a great achievement for you. Losses are not easy, and neither are breakups, because along with someone who leaves, we also let go of dreams, thoughts, plans and many feelings, all created with the purest and most resistant of materials, and therefore, it will take a little time to transform them into something else. Be patient and kind to yourself, you are doing the best you can, Rome was not built in a single day, and that is why every block counts, every action counts, every feeling liberates.
You are an amazing, talented, and extremely strong person. Thank you for being here and reading me, I hope with all my heart that I have been able to help you even a little bit. Maybe the words are not entirely effective, but they are a reminder that it is not wrong what you are experiencing right now, and that you are entitled to have a little bit of support, at least from the hand of a stranger on the internet.
Thank you for your time, and thank you for continuing to exist. Sending you a hug, and I hope you have a beautiful evening/afternoon/day or whenever you read this:)x