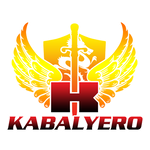 Well, it looks a Battleroyale game based on the classic MMORPG Ragnarok Online is getting ready for it's very first Close Beta Test.
The battleroyale game is called Ragnarok Battle Academy and, according to a recent Press Release, the game is a combination of Battleroyale and RPG Genre. It took the best of both worlds and combined it into one.
The developers of Ragnarok Battle Academy or ROBA for short also released a 1 minute preview trailer which showed a little bit of gameplay. Check out the video in Youtube.
Anyway, the first Close Beta Test of Ragnarok Battle Academy is happening on the fourth quarter of 2020 and that means it can happen anytime from today until the end of this year.
ROBA Trailer »
ROBA Press Release » https://t.co/0lzGGd1xQj
So guys, are any of you excited for this new take on the Ragnarok Online franchise? Is battleroyale still a thing in 2020? Post your answers as well as your comments, questions or reactions in the comments section below.