Why I'm Cutting Back on Bitcoin Lending
As always, the bitcoin and crypto markets are evolving, and if we want to be successful we have to change with them as well, or get left behind. If you have been paying attention to the recent world news involving Canada, Ukraine and Russia; then you will know that bitcoin's use case and message is as strong as ever.  People are finally catching on to the fact that even though bitcoin's dollar valuation is nice, that isn't the real value that it presents. Being unconfiscatable and trustless, being a currency that you have complete control over where no 3rd party organizations are needed to perform transactions is where the value really comes in.  Then add in the fact that the inflation rate of bitcoin will only continue to decrease until it eventually reaches zero, while all other fiat money only continues to inflate its value away.  People are finally catching on to the value of bitcoin, even though the cash valuation of it doesn't show that yet.
But when I say everyone is catching on to it, that also means the governments are as well, particularly in the United States.  The world is changing rapidly and governments are trying to get a hold on things.  In Canada, the government froze bank accounts related to people who participated in the recent protests. Which has led people to turn towards bitcoin.  The FBI in the USA has started up a new division focusing only on tracking cryptocurrency as well.  There are doubts on just how safe it is to keep your crypto on exchanges, as it could could be frozen or seized by the government.  So much so, that Kraken's CEO recommended to people who are worried about this, to withdraw your crypto to cold storage wallets for your own piece of mind and safety. Russia is rumored to be moving towards making bitcoin and crypto legal in their country, but there are also rumors that they may outlaw taking self-custody.  It seems that taking self-custody of your bitcoin is quickly becoming a naughty word.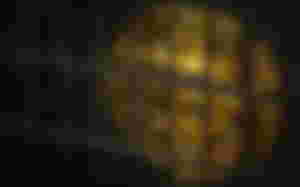 The US government has also began cracking down on crypto lending services as well.  Giving BlockFi a $100 million dollar fine for their lending service.  This resulted in BlockFi blocking new funds being added to interest bearing accounts for US users.  Although the funds that were already on the service can continue to earn a yield, but cannot be added to. Many of the other lending services have begun to make the same move for US users such as Ledn, Nexo and more.  It is probably only a matter of time until all follow suit.  BlockFi has said that they plan to reinstate interest earning accounts for US users in the future, but it will look different than it does today. What could that be? And what could the risks be as well.
So as an American user who also loves having my crypto work for me earning a yield, we have hit a huge dilemma that we need to consider.  The world is changing rapidly, and potentially changing into a scary place.  Is it better to continue taking a risk by having a large majority of our crypto assets on these lending sites/exchanges earning a yield. But with that comes risk that it those coins could easily be frozen or seized. As the famous phrase goes, "not your keys, not your crypto." Or is time time to begin taking coins off the lending services and putting a majority of them into cold storage where we have full custody and protection.  Waiting out the future storm that seems likely to be heading our way.
This is what I plan to do.  And please remember that what works for me, make not work for you. Each and every person has a different personal situation and also a different appetite for risk.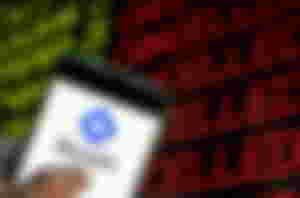 The first thing that you need to have settled is which self-custody storage option you will use.  Personally I like to use Ledger's. For the short-term or even foreseeable future I will not be adding to my lending funds. The recent news circulating has made me a little nervous, and if that is the case, that means that I'm over-exposed in my lending.  And so, I will withdraw a nice portion of my lending funds to self-custody.  As an insurance policy that if the worst case scenario would take place, I would still be satisfied with my holdings. I won't lie, it will hurt to give up some of the yields that I have been receiving, but we have to always remember that the most important thing is protecting the assets we already have.  We can't let greed get in the way of that.
With that said, I will keep a generous amount of crypto on some places such as Nexo, just because I do have a loan that I took out there, and I do not want a liquidation event to occur.  But, my motivation to repay it much quicker than I originally planned has increased as well.  With the intention to repay and have full-control over my collateral again, which I would withdraw.
I will continue to lend out the remaining funds, but the interest that is generated from it will be withdrawn to self-custody.  My future purchases will not be sent to lending services, but now will be sent to cold storage. 
To put it simply, I will initially withdraw a nice sized portion for ease of mind, and then all future purchases or interest earn will be sent to my cold storage to keep it safe.  Before recent world events took place, my complete focus was completely on growing my passive income earnings by all means possible.  But as I mentioned before, I was over-exposed by having nearly all of my assets on these services.  My future goal is still to grow that passive income to eventually achieve financial freedom, but the most important issue has now become protecting my capital. We all work extremely hard at our jobs to make the money that we do, and put just as much effort into finding the ways to invest that money that could eventually help change our lives for the better.  We need to be just as careful to protect those assets as well. In the future I plan to go all-out with my lending again, but I just need to wait for the dust to settle and see how the market looks.  Another thing to consider was that BlockFi was fined $100 million dollars and it is likely that other services will be hit with a large fine as well.  Other companies may not be able to pay that large of a fine, and may become insolvent, or may not actually be able to return your coins if there is a rush to withdraw.
For now, we all need to be careful out there.  The world is changing, and governments are waking up to the fact that bitcoin is looking more and more likely that it is winning.  And so they will fight us.  We need to be ready.
How about you? Are you taking self-custody of your crypto?  Are you going to continue lending out your crypto? Or have you already begun to withdraw from these services?
As always, thank you for reading!