If you have been paying attention to the bitcoin and crypto markets; you will know that there is fear in the streets right now.  It feels like just yesterday, but a little more than a week ago bitcoin was at $69k, ethereum was on the verge of breaking $5k and there was real excitement in the market.  That is the exciting thing about crypto.  One day you can be feeling completely confident and happy with the market, and then the next day people will think that the bull run has come to and end.
Everyone has been declaring that we will see an unprecedented finish to the end of the year.  I also believe that will happen as well.  But, there is one thing to always remember with crypto.  When the mood shifts to a certain sentiment, or when everyone is believing that something will definitely happen.  That is when the opposite usually happens.  Whales will play whale games and entice new traders to use leverage trades in a certain direction and then bring the pain and liquidate them.  All-the-while accumulating even more.  Believe it or not, but the crypto market as a whole is still quite small, and that allows whales to have incredible power.  As time passes and bitcoin grows even larger, it is thought that this power will decrease as well.
So the price of bitcoin has dropped to $56k, ethereum dropped under $4k.  What does this mean? What should we do?  Here are my thoughts.
The bull run definitely isn't finished and in my opinion is still in the midway point.  Those dreams of bitcoin reaching a price of $100k will still happen, but it just might take a little longer than we were expecting.  One thing is for certain, and that is that this cycle is completely different from all the previous cycles.  Why is that?
The most obvious reason is because of Covid.  It has changed the world and in my opinion sped up the adoption of bitcoin and cryptocurrency by at least 10 years.  The money printing that came along with that pumped up financial markets that were already artificial, up to a whole new level.  The markets have become a place where everything goes up.  The financials no longer matter.  People are just trying to find some place to store their cash where they can hope to outpace inflation.  And that leads me to my next point; inflation.  This is nothing new for the world at large, but this is a very rare time where the largest country in terms of GDP and holder of the world reserve asset, is going through large inflation.  Along with several other countries as well.  Once again, this has thrown off the whole investing sector.
Another large factor is that it appears governments have officially woken up to the fact that bitcoin and cryptocurrency is a real threat to their own monetary system.  It isn't a coincidence that each time crypto is breaking new all-time highs that China will release FUD that will drop the price.  If it isn't China, it could be the USA or somewhere else. There is a bigger game being played and most people don't even realize it.
Next, we have traders.  A high percentage of people believed for certain that November and even December will be months to remember for a lifetime.  Sending bitcoin up to $100k and beyond.  Sending ethereum potentially up to $10k and beyond. People began thinking about their portfolio and what they would do with their money.  The key time to become worried is when people in crypto begin heavily using the Zillow app.  When people begin imagining the dream houses that they could potentially afford to buy, that is often the time when the rug is about to be pulled out from underneath them.  Everyone was thinking the price would go up, and so they long.  The whales come in and take advantage of that by pulling the price down.  The result is an onslaught of liquidations and the whales becoming richer.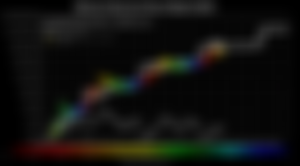 So what do I make of this recent price downturn, and what will happen?
This is a great question and of course I don't know exactly what will happen, but I definitely do have an opinion.  I believe that this is the famous last pullback before we finally go up.  We have been hearing about it all month.  That bitcoin needs to have one final pull-back retesting previous price levels.  When those price levels hold, that is when we will finally jump up in price.  I previously gave some rather large end-of-the year price predictions.  While I am no longer positive that those prices will be met by the end of the year.  I think that just because of how this cycle seems to be moving much slower and at its own pace.  Because of that, I also think that this cycle will be extended and those price targets will eventually be met still.
While it might not feel like it right now, these price dips are a lucky blessing and great opportunity.  When bitcoin was at $69k, when ethereum was at nearly $5k; we would have been thrilled to have a change to buy at these current levels again.  I have been on a buying spree the last few hours.  When in doubt, just zoom out.  We are still doing incredibly well, and the future is bullish.
How about you? Has the recent price dips spooked you out? Have you been buying?
As always, thank you for reading!