Bitcoin Survival Mode
There has been chaos in the crypto markets recently and we have entered an unprecedented stage in its history.  At this point, your sole focus shouldn't be on making your next big trade or accumulating that next great coin.  Instead, you focus should have shifted towards crypto survival mode.  A mindset, where your focus needs to be weathering the storm, hiding out, and surviving with your portfolio intact to live to another day.
While just surviving and holding onto your crypto assets may sounds like an extremely easy thing to do, and also common sense.  Unfortunately, during the last two months, for many people this is a lesson that they have learned the hard way.  If you're not familiar with what I'm talking about, let me give you a quick re-cap of all the turmoil of the last two months.  The stablecoin UST became unpegged which also caused the collapse of Luna, with both of them nearly going to zero.  This among other things, such as staked ETH derivatives to also become unpegged would later cause the lending firm Celsius to become insolvent and freeze all withdrawals.  Those two situations also would have other domino affects, causing the large fund 3AC to become insolvent and bankrupt as well.  A fund that had at one point up to $20 billion in assets, and was so well trusted that some lending firms lent out hundreds of millions of dollars to 3AC uncollaterized.  As you can imagine, when 3AC became insolvent and unable to payback their huge loans, that would happen ripple effects across the industry. Would would cause Voyager to be on the verge of insolvency, freezing all withdrawals, also rumors swirling that BlockFi is near insolvency as well.  And then just today, the lending service Vauld has also frozen withdrawals on their service, citing the situations above as the reason for this.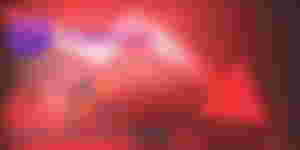 While many of the services above have said that they hope to open withdrawals sometime in the future.  We need to realize that there is a strong possibility that will never happen.  Just look back to the Mt. Gox exchange bitcoin situation.  The exchange was hacked, bitcoin were lost and they would freeze withdrawals.  For nearly a decade now, they have been planning how they will distribute the bitcoin that remain to the victims on the exchange.  But, to this day, no one has received anything.  This could be the same situation with all of the services above that have frozen assets.  In fact, it is probably a better idea that you just assume that the funds you had on those services are lost.
I think that this is a real wakeup call for the entire industry.  I would argue that the entire crypto market shifted towards a mindset of trying to squeeze as much possible profits as you can from this market. Originally, Bitcoin was created as an escape hatch from the decaying fiat money system.  A better money, and better way to save one's wealth, that also gave more freedom to the user by being able to hold their own wealth.  Taking self-custody and no longer needing to rely on any third party service.  You own your money, and no one has any say on who, what, or when you can perform transactions.  But as I mentioned above, the market shifts towards make as much money as possible.  And so we became more okay with the thought of giving up custody of our Bitcoin, or any other crypto, if it could net us a few percentage points worth of interest each year.  Perhaps not even recognizing that we were moving closer to the mindset that we were originally trying to escape. 
And so mistakes were made.  The real veterans of bitcoin and crypto would often say, "not your keys, not your crypto." When looking at the people who were using these services.  That there is no guarantee that these companies will be around for the long-term, and actually send you your crypto when you actually want it.  They warned us.  Even they would probably admit that they never thought that they would see market-wide contagion like we are seeing now.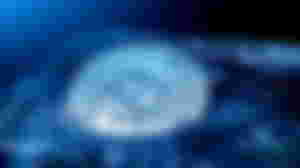 Even me, who during the last few years have been a very heavy user of these lending services. Have had to realize what is really important in this industry, and that is surviving.  While I did lose a little money on the UST de-pegging, out of luck I have been able to survive nearly unscathed when talking about the CeFi lenders.  I attribute that to me keeping an extremely close eye on the industry, and when there is any FUD at all with those services, I didn't hesitate to withdraw my funds. And you should do the same as well.
And so we move to a stage, where surviving heeds to be your sole focus.  Don't wait, or waste another day.  Learn how to take self-custody of your crypto and do it now.  Just think about all of the hard-working people who had their life-savings on services like Celsius, and may have lost it all.  Imagine how you would feel if that were to happen to you.  That should be the only motivation you need to make that happen.  Again, just today it was announced that another lending service, Vauld will be freezing assets on their service.  The contagion of all this market chaos might be far from over. Once you have gotten your funds into self-custody, all of a sudden you will feel a sense of relief during this scary time.
This advice doesn't just apply to those who have their Bitcoin or crypto on lending services, but crypto exchanges as well.  SBF, the CEO of FTX, who is also arguably the most important or powerful person in crypto at the moment.  Just a few days ago claimed that there are likely many exchanges out there that are also insolvent at the moment.  Your crypto isn't safe, until you have put it into cold storage.
Be safe, and be proactive.  I truly believe that if you are able to survive this market with your crypto intact, and at the same time continue to accumulate.  You will be on a great path towards changing your life financially.  But if you aren't careful, you could lose everything.
How about you? Do you have any funds stuck on these services? Have you taken self-custody of your Bitcoin or crypto?
As always, thank you for reading!