Are Bitcoin Cycles Dead?
For as long as Bitcoin cycles have been a thing, people have always gotten out of hand with their price predictions for where Bitcoin may go. Clear evidence for that was during the most recent bull cycle when a $100k price prediction for Bitcoin by analysts was considered to be extremely conservative. Instead, people were calling for prices up to $200k, $300k, $400k, and beyond. There was even an idea of the "Bitcoin Super Cycle," which caused people in the market to become even more hyped. 
But now, there is an opposite trend that is becoming more prevalent in the market. People have seemingly become extremely bearish and are declaring that the next cycle will be a disappointment. That we may not even reach our previous all-time of $69k again until the next cycle sometime after 2028. This leads us to the main question of this article.
Will the next Bitcoin cycle be a disappointment?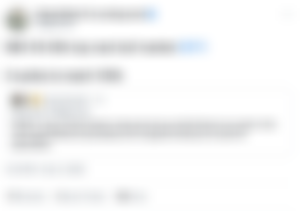 The first thing that we must admit is that the most recent Bitcoin cycle was also a disappointment. Most experts thought that we would see a price of at least over $100k. Instead, Bitcoin went up a little more than 3x, $20k to $69k. 
With that said, I believe that this most recent cycle is something that needs to be thrown away and forgotten. It is void. While all other cycles happened during relatively normal times, this cycle suffered by black swan after black swan event. Beginning with the Covid pandemic, China banning Bitcoin once again, miners being exiled, Inflation skyrocketing up, the FED aggressively tightening rates, a war breaking out between Russia/Ukraine, and then the year of countless insolvencies/bankruptcies in the Bitcoin market. These unprecedented events caused Bitcoin to do something it had never done in its history before. Dropping below the all-time high set during the previous bull market. Perhaps if none of those things would have happened, then Bitcoin might have reached those magical price targets that we had been dreaming of. But, the real point is that cycle was an outlier, and the data can't be used to predict future cycles with confidence.
Now looking ahead to the next cycle. For many people, those dreams of a Bitcoin at $500k, or even over $1 million have been dashed. The bear market and chaos have gotten to them. Instead, some have been declaring that we won't reach new all-time highs next cycle, and there are even those who are claiming that we will never reach new highs.
While this cycle is different due to the macro conditions that are currently taking place. The truth is that this is the same thing that happens every cycle. It's a story that repeats over and over.
During the bull market, the FOMO infects people and they begin believing impossible predictions for where prices may go. During the coldest parts of the bear market, people begin considering that perhaps Bitcoin and crypto are dead. That the crypto market will never be able to recover.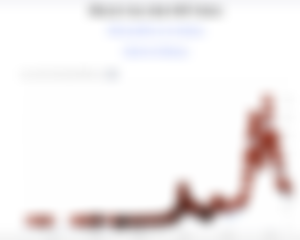 Take a look at the picture above, each red dot represents a large price dip where people declared Bitcoin to be dead. Up until now, it has already died 467 times. This isn't the first time the market has felt this way, and it won't be the last. The key point is that Bitcoin is extremely resilient. Each time picking itself back up, recovering and the network becoming even stronger.
While it is very likely that the next cycle could once again be affected by outside macro factors. The recession we are currently in could become a depression. Perhaps the Russia/Ukraine war will escalate even further. Or maybe the US FED won't pivot and will continue to be extremely aggressive in its fight against inflation.
I, however, have a more positive viewpoint. I think that the world will begin to recover, and the FED will become more dovish. Once this happens, the market will improve for risk-on assets such as Bitcoin and crypto. One thing is certain, Bitcoin has a mind of its own and often does exactly the opposite of what most people are expecting.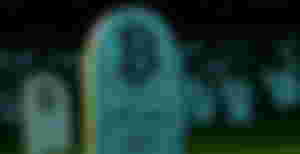 As I mentioned before. In 2018, many people were seriously doubting the future of Bitcoin. They thought that might have been the last cycle. That is one of the reasons there was so much elation when Bitcoin passed $20k once again. All of those naysayers had been disproved. In the future, the current pessimists will once again be proved wrong. As for how high the price of Bitcoin will go? No one knows. All I know is that Bitcoin will likely reach a new high during the next cycle, and it will recover much faster than most expect. Always remember that most of Bitcoin's price movements up or down happen, they do so in a very few amount of days. Once the price gets moving, it moves quickly.
How about you? What do you think will happen during the next Bitcoin cycle?
As always, thank you for reading!