Bitcoin Cash has fetched a 20.38% increment despite the significant price ups and downs

The next resistance for BCH seems possible at $426
Bitcoin Cash has recorded a massive hike over the last 30 days, and the value has been traveled from $342 to $411. The price trend for this month has been immensely volatile. However, the short-term outlook seems bullish.
BCH coin started January 19 at $342.11 with a moderate movement, but then it started downside momentum and in the next five days, it recorded a price correction of 13.28% that took the Bitcoin Cash price to the lowest point of the month at $296. After reaching this low, BCH price has started reflecting a strong bullish move with steep price movements.
On February 15, the price touched $494, which is the highest price point from the beginning of this year. From this high, Bitcoin Cash price marked a steep fall of 22.25% and the price traded below $400 and reached $384.52 on February 17. Recently, the currency initiated the price recovery and at the time of writing this analysis, the BCH coin price reached $411.85.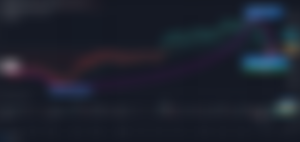 The current price is 7.42% below the 200 days MA ($444.87). However, the 90 days MA ($408.02) is trending below the current price of Bitcoin Cash. The MACD line overpowers the signal line, and it indicates that the coin may trade upwards in the short-term. BCH's next halting point may come by $426.56.
Resistance and Support Levels
R1: $426, R2: $443 and R3: $470
S1: $382, S2: $355 and S3; $338