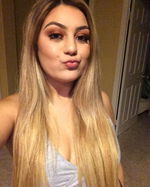 Money is not everything, but it is something that plays a significant role in everyone's lives. It is the only source through which we can fulfill our needs, desire, and goals. Besides, money is a thing that supports things we care about the most, be it our family, society, friends, health, adventure, education, lifestyle, and fun.
Especially for students, it provides them with the ability to make financial decisions. Although some students might save money from their pocket money, they cannot fulfill all their needs and desires. So, here we are with the Best Online Jobs for Students to earn money.
If students start earning money on their own and save it from their earnings, it will benefit them in many ways, such as:
Limits debt and keeps out of financial trouble.

Helps in emergencies.

It makes them more independent.

Motivates the students to dream big and work towards achieving their dream.

Savings for retirement.

Finance vacations.

Cushions against unexpected job loss.

Helps finance further education.
Many students want to work and earn money; however, they think jobs will require them to report in person (physically). The fact is there are numerous jobs available today for students that let them earn an ample amount each month from home. All these jobs are online that will allow you to work in a flexible environment without the physical presence.
Technology advancement has led to the emergence of many online jobs for college students without investment.
Whether you are going to college or any university, you can apply and start your online job right now! You only require some courage, focus, and commitment. But, before we proceed further, let us know in detail what exactly online jobs are?
Online jobs are also called part-time jobs. Primarily, it is the source of earning passive or extra income straight from home. You do not need to go anywhere, just working from home or any other place will make you earn handsome money. Isn't it something fantastic? Were you looking for the same kind of job? If yes, you are on the right page.
This guide will brief you about the best online jobs for students that will make you financially independent and drive you to achieve your goals.
Our researchers have done the nitty-gritty on the best part-time online jobs for college students to earn money. The most attractive aspect about all these jobs is that they are categorized under free online jobs for students without investment that can be completed remotely if one qualifies.
It may vary from job to job and the company/brand you are working for. These online jobs usually pay students via Paypal, UPI, PhonePe, or direct deposits to a bank account. Some jobs also offer payment by way of gift cards for renowned brands, including Amazon gift vouchers, Flipkart vouchers, Myntra special offers, etc.
The best part about these online jobs is that you do not require to invest any money. The only things you would require if you are thinking to earn extra income by getting hired for an online job is a laptop, secured and reliable internet connectivity, and the urge to earn money.
To benefit you the same way we mentioned above in the article, we have gathered and prepared the best online jobs from home for students. You do not need any graduation degree to qualify for these jobs; the only thing you need is adequate skills to perform that job efficiently. Even if you do not possess the skillset, there is always a scope for learning the new one. Isn't it?
So, if you are ready to earn a few bucks through these free online jobs for students without investment, keep reading our guide:
The demand for YouTube has immensely increased with time. Earning a huge amount of money through this platform is effortless. The only thing you need to ensure is creating a trending channel with the internet's most popular and profitable forms of content.
You just need to have the right information and knowledge about the topic you are making the video.
Even if you are camera shy and do not feel comfortable in front of the camera, you can still make an informational YouTube video simply without being in front of the camera. You can outsource your video creation work, and with the help of certain marketing practices, you can become a successful YouTuber.
The basic step while becoming a YouTuber starts with choosing the niche; then, you create several videos. The next step is to take full advantage of YouTube Algorithms and expand your business among a wide variety of audiences.
Many renowned YouTubers have turned this profession into a successful venture and taken it as their full-time income sources, such as Carry Minati, PewDiePie, Stevin John, Rhett and Link, Vlad and Niki, and many others.
You can also learn how to create online videos by opting for the online video production course. Although it is optional, you can still become a famous YouTuber without checking out this course. Once you have got the content, go for the shot!
The earnings of freelance writers have skyrocketed in the past couple of years.
Are you thinking of becoming one? It is one of the best online jobs from home for students. The price charged by freelance writers may vary from work to work as the price of the website content is different from designing the content for white papers. However, whatever niche you get into, you are fully capable of building a six-figure income.
Numerous freelance content writers earn pretty well for writing a gig and article/blog. The freelancers also write scripts for videos, social media content, or marketing, persuade people to buy a particular product/service by becoming an online influencer, and perform various tasks that help them earn a handsome income each month.
You always have an option to apply in companies searching content creators for their publication or website.
Selecting the niche in which you are proficient and have robust command will help you earn bountiful bucks as a freelance writer and allow you to write about a wide range of topics while conducting research.
You can earn more than $30 per hour if you have become a well-versed writer and connect with appropriate companies that could get benefit from your service and, in return, pay you a massive amount for rendering your services.
Several freelance web developers are getting paid immensely high for providing your services on freelance marketplaces, including Fiverr, UpWork, Flexjobs, Freelancer.com, and PeoplePerHour.
The basic purpose of the web developer is to possess an array of graphic, creative, and technical skill, that is required to build and maintain the core structure of the website. The only thing you would require to be cognizant of is WordPress tools that will allow you to build web applications without having any expertise on a single line of code.
To become a web developer, the first important step is to choose your niche. Once you have selected it, start building informational projects and set up a portfolio website. Also, if you build your personal brand, it will enhance your market presence and value. Plus, signing up on freelancing websites will also help and boost your income as a web developer.
You can earn money online by being a front-end developer, whereas building your career as a web designer is also intriguing and allows you to earn ample money.
Designing a website is very easy. You just need to buy and select the website template. At the same time, even if you have no experience with the backend stuff, that is still fine (which you can Google and get to know) as all the premium themes come with the backend developer support.
Primarily the role of a website designer is designing the usability, layout, and visual appearance of the website. You can start earning from $100 to $1000 per website, depending upon what company and type of website you are designing. It may also vary from one web designer to another after considering their experience and expertise in that particular area.
Do you have a robust command of a particular language? If yes, then opt for his profession in which you can teach the language online to students. Be it English, French, or any other language. Many students are searching for online tutors across the world who can facilitate knowing a new language for them. Help those students and earn plentiful money!
This profession has a wide scope across the globe as you can help students study in high school or college and help adults who want to grasp the grammatical concepts of the other language and remember vocabulary phrases.
The basic requirements to apply for online tutoring include a TEFL certificate and online platforms for teaching online after signing up on VIPKid, iTalki, Preply, Upwork, or any tutoring website.
You can make from $10 to $40 per hour, depending upon the language you are teaching and the online platform you have chosen. Some of the best online teaching platforms include LinguaLift, Memrise, Duolingo, etc.