2 Countries collide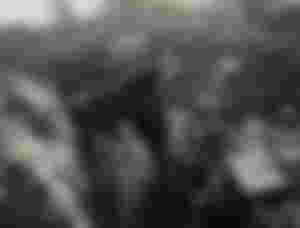 its a nice morning in our country i have a well sleep that night. i wonder what is on t.v news today, when i saw my father watching the news i said what the on t.v dad? then my father said Ukraine was invaded by Russia. I was shock that i heard that news i said poor Ukrainian, then i went to the kitchen filled with questions i can't answer. Like what that all about and what russia is thinking?
I read some news papers and listen to the radio and even televion. I said to my very self What's goin on?
I will share what i know for now.
First thing in my mind is who's who, oh its the leader of russia President putin.
Vladimir Vladimirovich Putin is a Russian politician and former intelligence officer who is the president of Russia, a position he has filled since 2012, and previously from 1999 until 2008. He was also the prime minister from 1999 to 2000, and again from 2008 to 2012.
so my second question in my consciousness is...
Why they attack Ukrainian soil. that ladies and gentleman is a big Question.
lets see in the answer in the news shall we?
In what i read bbc said in there site is :
Why have Russian troops attacked?
In a pre-dawn TV address on 24 February, President Putin declared Russia could not feel "safe, develop and exist" because of what he claimed was a constant threat from modern Ukraine.
Immediately, airports and military headquarters were attacked, then tanks and troops rolled in from Russia, Russian-annexed Crimea and its ally Belarus. Now, warplanes have bombed major cities, and Russian forces have seized control of the key southern port city Kherson.
Russia refuses to use the terms war or even invasion; many of its leader's justifications for it were false or irrational.
He claimed his goal was to protect people subjected to bullying and genocide and aim for the "demilitarisation and de-Nazification" of Ukraine. There has been no genocide in Ukraine: it is a vibrant democracy, led by a president who is Jewish.
"How could I be a Nazi?" said Volodymyr Zelensky, who likened Russia's onslaught to Nazi Germany's invasion in World War Two. Ukraine's chief rabbi and the Auschwitz Memorial have also rejected Russia's slur.
In my own point of view and what see is that russia is not safe any more with the Ukrainian cause in modern age.
lets see the answer of the president of Ukraine.
lets watch :
conclusion :
I dont understand what the President saying i know only that war is bad there is famine and hardness of life now a days. I hope this war of between countries will contemplating each the action and doing, may peace brought among them.
This is my first article and i hope you like it and i hope also there's no.
again.