Workers Day of May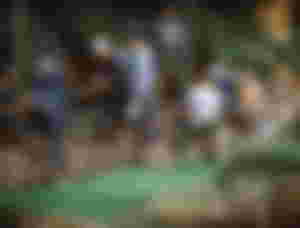 The Month of May celebrated the day of all workers all over the world. It represents the sacrifices, dedication and hardworks the do and they did their best to live and sustain their family needs.I will share my ideas about labor and how important is it to celebrate the month or day of workers.
Even if it is in office base, sitting all the time holding cellphones, computers, ballpen, and papers, still it will includes labour activities. Their mind are doing hardwork by thinking and to fucos of their jobs or work. Manpower such like linemen, construction workers, cement pile workers and farmers, these are some of the workers I known are also part of this celebration.
Why Do workers celebrate their Day?
In my own opinion, workers celebrated their day because it is a symbol of loving of themselves and proud of to become workers. For me, this is also a gift for themselves. Workers are very important here in our society. Without them, there will be no buildings, houses and other kinds of establishments in our place. For farming basis, there will be no producing of foods and other kinds of goods to our super markets, stores and Any other crowded places. They are very important to us, that is why they will celebrated their special as workers.
To your own understanding, what is the meaning of workers day?
For me it is a celebration of being a hard workers and courage here in our country. According to our History, Filipino people gathered together in one place in date of May 1. They expressed their feelings and opinions, they do voice-out to all their problems just like financial problems, food, prizes of their goods keep lower but the basic commodity keeps higher. Most of the people who gathered that day are farmers. Until now, we celebrated labour day every 1st of May. For me, the meaning of workers day is a kind of scenario on which all workers will gathered together and express their suggestions and feelings for the good of their organization and way of living.
Do you think we read.cash members and bloggers should have a special day aside to celebrate? If yes, tell us the best day and how the celebration should be done?
For me, it should have a special day to celebrate and it is very perfect to celebrate the day when the read.cash was born. This is the best day should we celebrate because it is our platforms birthday, The day when it made and launched. For me, in my own opinion, by means of celebrations , the kind of celebrations should be a thank you letter post with 300 words or a group of read.cash wearing read.cash tshirt taking pictures together with a 300 words descriptions about thanking read.cash are the ideas comes to my mind.
What should we do on workers day?
I have my simple answers regarding with this question. First of all, I will greeted everybody especially the workers a Happy Labour day. I will thanked them for their hard works and dedications to all in one society. Their hardwork is not very easy that is why we should thanked them with all our hearts.