Wish To Become Success Here In Read.cash Platform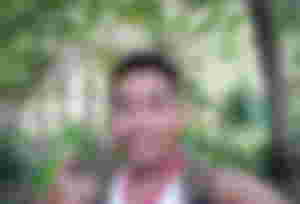 We have a lot of hope in our lives and all of this will take us from being successful if we keep consisting and trust ourselves that we can. For this contest about Hopes for read.cash this Year, this can help us to express our wish and hopes for the better of our platform and our accounts. I have a lots of hope about being a blogger here in read.cash platform and I will do my best to become successful here. All of us wants to become successful in our lives and we are very sure that we can do and achieve this ambitions and hopes.
Allow me to share my hopes for read.cash this year and also to express my feelings and proud here in our Platform. For almost 4 years as a blogger here on read.cash platform, I find myself very enjoyable and proud in here because I can be able to share my talents and skills of blogging and writing.
Write Your hopes for read.cash this year;
➡️ For this year 2023, I hope that this platform can continue helping other people and encourage them to joined and use their skills and talents in a good ways. 100% , this platform helps us a lot not only in terms of savings, helping other people but also in marketing, article making, writing and research making. I hope that this platform will not be end until the next generations to come, and continue increasing the members who joined read.cash and most of all to continue sharing more ideas to other read.cash members especially the new members of read.cash.
This are my plans to make me become successful and my dreams will becoming true:
My first plan is to make myself always consistent by doing my blogs and making an informative posts. This can make my rewards and readcash increase instantly.

Engaging to other people is also very important here, so that we can have more friends form other parts of the countries all over the World.

In my basic Life, specially here in our community I will keep myself very responsible and respectful to other people.

Be positive in everydays life can help us achieved our dreams and or will becoming true. This can make ourselves, cheering up in all our works as bloggers and we can perform our tasks very well.

Avoid making mistakes and always follow the rules and regulations. There are lots of rules and regulations either in platform or in the Society around us. This can help us to make our accounts very well and there will be a chance to become successful.

Trusting ourselves is also very nice and important. Through it, we can get many good opportunities to our life. Don't lose hope and always bare in our mind that if others can do, so as we.

Try and try until we achieve our successful life. Surely, if we tried and tried, we can 100% sure that we can get what we want and to become successful.
Describe what types of activities you have undertaken to realize this expectations:
➡️ There are few types of activities I will undertaken and some of this are, doing whats on my list or what I Have written to achieved my goals. If we don't take some actions regarding with our plans, all of this will become useless and will nothing change. Of course, in order for me to achieve it, I must do what I have written ony list so that it can be surely me to become successful. I admit this will take very long and it needs time, effort, dedication and hope that is why it needs more patience by waiting until the time will come.
There are right time for everything, all we have to do is to wait and with more patience.