When you and Your Parents Don't see Eye to Eye
You can put an end to a lot of misunderstanding with your parents just by learning more about them. Take some time to talk with your parents and get to know them better. As what it was like when they were teens. What did they do for fun? Did they have lot f friends? What was school like? Discover if their past experiences are contributing to the way your parents deal with conflicts and rules.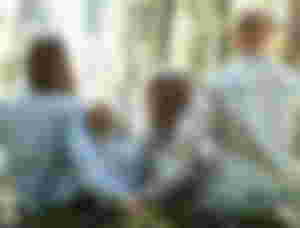 Any effort you make to learn more about your parents is going to be helpful in knowing how to interact with them in the future. Picture yourself at the dinner table. Your Mom ask how school was today and you respond "Fine". Your dad ask what plans you have for the weekend, and you say "I don't know". Your mom a how your friend is doing, and you say, "all right". While you may be tempted to respond to your parents questions in this way, doing so. Closes your parents out in terms of being able to make kind of predictions about your behavior. Your parents will be much less likely to grant certain privileges or permission to do something, because they don't have much to go on to help them make a decision.
They don't know how you feel about various issues or how you interact with peers. Teens who relate best with their parents are those willing to talk about everyday happenings, so their parents have some sense of what their child's life is like. Tell your parents about school activities. Introduce them to your friends. Let them know what you think about current events. You may not want to share the most private details of your life, but at least your parents have some idea about what you're thinking and will feel as through you can be trusted.
Set aside a time and place to talk when both of you and your parents feel relaxed and stress free. You may want to plan weekly or monthly meetings with your parents to share your concerns, discuss social activities you'd like to go, privileges you'd like to do during vacation.
Don't tell your dad sunday afternoon that you want a later curfew that night and expect a positive response. The key is to give your parents as much advance notice as possible. If you spring things on your parents at the last minute, you will probably get a flat no with no compromises. Give your parents a reasonable amount of time, several days or longer, depending on what the event is , to think about your request.
Try to see things from your parents perspective and anticipate what questions they're going to ask. Think your proposal through ahead of time. You're going to have better chance of getting a yes if you make your parents comfortable with your plans. If there's a lot of gaps and I'm -not-so-sures, you'll be less likely to ease your parent's concern.
You will be setting yourself up for disappointed if you expect things always to go exactly the way you want them to. Learn to compromise and negotiate. That means sometimes you may get most of what you want, sometimes you get some of what you want, and other time you get very little of what you want. Seek compromise in which both you and your parents come away feeling satisfied. Remind yourself that a partial solution is better than getting nothing at all.
If you are constantly approaching your mom and dad with complaints, life at home won't be pleasant for you or your parents. Save your confrontation for the things that really matter and learn to put up with minor inconvenience and disappoinment. Then when you do confront your parents about a problem, they'll know this is something that means a lot to you.
Your parents are the people responsible for helping you make decisions until you're 18. They want you to enjoy your teenage years. They want you to grow up and become well-adjusted successful adults. Sometimes their way of getting there may be different from what you'd like to do. Remind yourself that they're your parents and they care about you- even if their behaviour sometimes seems foriegn.