Travel Exploration At Manticao River
A blessed day to all of us. It's great to travel especially when the weather is good. Yesterday I was thinking of traveling here near our place and since we are close to the river this is my destination. The manticao river is one of the rivers that can be found here in the pole of Mindanao. It also serves as a boundary between two Barangays, Poblacion and Paniangan. Our river plays a big role here and it is one that provides fertile soil from the high mountains and is swept down. There are also aquatic creatures that can be seen here such as crabs, shrimps, fish and many others. Because of the recent bad weather, it's inevitable that there won't be a landslide or landslide, and this is the first place I went. Residents fear that the erosion may continue and reach their road.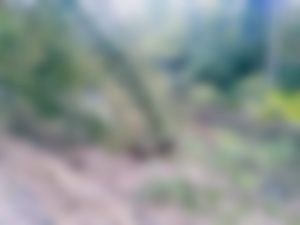 This kind of situation in the river cannot be avoided especially when the ground is soft. Here in this area there are large landslides. The planted Madre de Cacao trees were swept away and swallowed by the flood waters. This bamboo tree has also sunk into the water. There are parts of the road that have cracks so it will be difficult for large vehicles to enter it except for motorcycles or maybe just walk.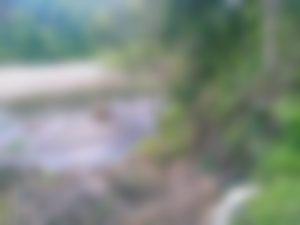 There are coconut trees that are about to be submerged in water. The cause of this problem is that the water goes here and its strong current hits here. While being hit by strong currents, the land gradually softens causing it to collapse and continue to grow and expand. People used to pass this place, but now water and rivers can be seen here. No matter what method they do such as planting trees and putting stones in sacks it is still useless.
Because of this, the local Government temporarily made a way. They changed the course of the water so that its strong currents would no longer hit that area. They closed my area where the strong current passes and deepened the new waterway here.
As I was halfway through my journey I also noticed this new landslide. It's close to where I was standing earlier while I was on top of the river. Even though the weather is hot, it still continues to crumble and soften and according to the residents here, I hope the local government can solve it. They fear that when the time comes, they won't be able to pass through here, because it serves as a shortcut for people here.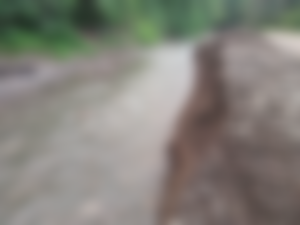 This is the new water channel in the river. After covering the area it used to pass through, they dug another part of the area to allow the water to pass. They were successful in their temporary solution and while there is no bad weather, the residents will be able to plant trees that act as protection against the strong currents of water from the river.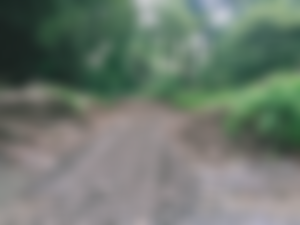 To make it easier for them to go to the river, especially for those who want to wash or bathe, the local government also put stones and sand on the road. This place was also destroyed due to the previous bad weather and typhoon so they immediately gave it a solution.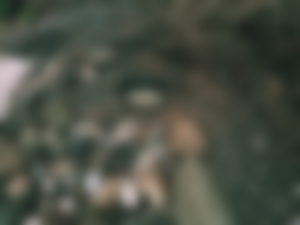 This is what we call Atabay. People often collect water here for cooking food, boiling water, washing dishes and eating, and bathing. It is only cleaned to remove the brown water. We do this near the river and in order not to destroy it we put big stones on its side as well as in the boung area to make it more pleasant to look at.
Even though our situation here in our province is like this, our river can also be considered important. Provides daily food and livelihood for the family. The only thing to do is to take care and love the environment before it's too late.