Old Things From The Past
Hello everyone.
Some of us are already born on modern world. The world of technology just like computers, cellphones, smart televisions and other unique modern things. The most old things are still now using is coins and paper bills.
Why?
In the days and years of the ancient, money just like coins are already used. Well, there is no paper bills that time but the money involves just like ancient coins . In the late 1970s, 1980s and 1990s, there are also coins that time including paper bills. It helps to get the item what they want using money as change for the item they want. Some of the things are already vanished and gone in the history and the new technology brought by new generation arose. Today, allow me to share my one of my hobbies in Life and this is collecting old coins. In the photo that I shared, you can see the for kinds of old coins including the year of it. Since when I was a kid I am already fun collecting old things just like old coins. It was very fun and we can truly imagine how they live of the past time and what are the images of the things they used that day.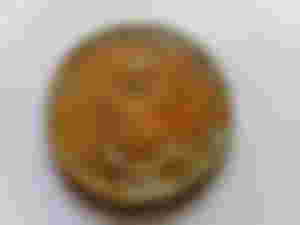 This coin is very interesting to me. I wonder why this coin was brought here in the Philippines, but as I read the history book, Americans have been here that time and I think they brought this coin here in our country. This coin was made late 1944 so if we compute how old this coin is, 78 years already. Very fascinating isnt it? The piece of the coin was built of bronze metal and it has an decorations of an eagle and the of United states of America.
I was very amazed of this old coins and I already kept it safe. This will add to my collections of an old things. My Grandparents also have many old things just like porcelain and pottery and we called it tadjao. Tadjao is a kind of clay form a big kind of jar for water storage. You see, collecting old things is very fun. Many people searching of an old things because for them this is very valuable but for me valuable is not important to me and in fact, I will keep it instead of selling it.
Collecting old things from the past is very important, we can share the story of the past to our children and to our Grandchildren. They will imagine by sharing the piece of the old generations things how they live. As we all know, children are very more on curiosity. So we need to show to them so that it will filled and give them an answer regarding if their curiosity thinking.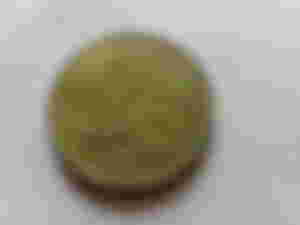 Another of my old coin collection is this 50 centavo coin. It has a design of an eagle and this 1989 coin. According to my father, this kind of coin can brought many items and foods that time. 50 centavo that time is very big because the selling items of that time is very cheap. Philippine eagle was known as the National bird here in our country that is why it was also used as design in the coin.
This coin is also an old coin I collected. The man in the coin was Dr. Jose P. Rizal, one of our national hero here in our country. Because of the coins are really antique, it was hardly to clean the coin. It needs to clean it very well using liquid soap. This is a kind of 1 peso old coin here in our country and children on the past time were very happy if they have this kind of money. I am really happy I have this old coins, this are some of the pieces of the history.
Until now, I still collecting and searching of old things here in our place. I dont buy but searching. Actually, our place was inhabited with our great, great grandparents. There things just like broken glasses, plates, coins are throwed everywhere here in our place we live. That is why, I pursued to dig it up and searching it just for adding to my collections.
"A piece of treasure can bring the memories of the Past".