Garden Journal|| "Planting Ginger Plants And Other Vegetables In My Garden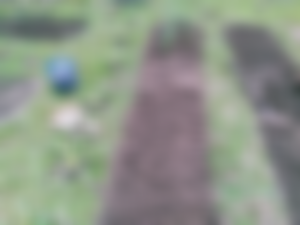 I will share with you today about my gardening this morning. Every day is really important so we should be productive every day. I've been a bit busy lately because I'm still growing my little garden a lot and I'm naming it Hive Garden. Since we are blessed with beautiful and fertile soil, we should really enrich it and use it properly. I am also thankful to my kind older brother because he also helped with the gardening.
It's a tradition here that before planting the vegetables, we first make a plot to facilitate their growth. It is easier for plants to grow and grow when the soil is soft. The place to plant it should also be chosen. There are vegetables that can't be in the sun and there are also plants that can't be exposed to the sun, so you should really choose the right vegetable to plant.
It is easier to till the soil when it is a bit hard because it is already tilled because it has been plotted. We also put fertilizers in it such as woodchips and animal waste. I love organic fertilizers because they make the soil beautiful. Even after many years it can still be used because the fertile soil remains.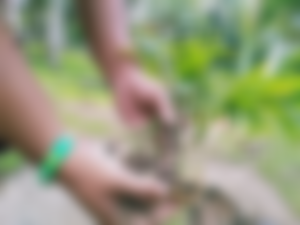 I also added this ginger plant. I saw it in the empty place just here with us. I felt sorry for this ginger because its growth was thin so I thought of moving it to my little garden. Its profit is even better when the soil is soft and the soil is extra fertile due to organic fertilizers.
We thought of growing ginger because it is in high demand in our area and very expensive per kilo. So it's really good to plant it so that you don't have to spend a lot. It is easy to grow, just plant it in soft and fertile soil and then leave it until it reaches 9 months. We will know when it can be picked because its leaves will dry.
I also noticed because the bell pepper seeds I planted the first day have already sprouted. I was really happy with what I saw and it added to my crops here in my simple garden. It is quite difficult to take care of this plant because it must not be hit by strong sunlight because there is a chance of burning its leaves.
It is necessary to apply banana seeds because it helps to prevent the bell pepper plants from being hit directly by the sun's rays. It is about five to 7 months before it is harvested and it is also one of the demands in the market.
As I garden here in our area I have learned a lot about it. I am also thankful because there is beautiful and fertile soil that can be planted with vegetables that will help when the time is right. It is also a way for me to have fun and exercise my body.