Compassion And Understanding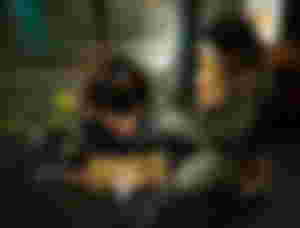 We parents plant in our children's minds good deeds and behavior. We don't want our children to have bad deeds and habits in his future because this act and behavior will be an obstacle to his being a good member of society. What we should not forget is to teach our children about kindness and understanding. This characteristic is very necessary for a creature to be called a human being. It is very easy to criticize each other. But before we complain, let's also measure ourselves if we are perfect human beings. We should not forget that in this world no one is perfect.
We all make mistakes, we make mistakes. God's will is what we have in ourselves - the kindness and the understanding. In that attitude, there is being humble towards one another, loving one another, loving one another and other good deeds.
If a being has the nature of benevolence and humility, he will be far from being selfish towards his fellow man, especially towards people who need his help. He is not stupid, not arrogant, not proud and exploitative. A being that we can truly call a human being with a heart. Yes, a creature that does have a heart. This is what we want our children to have, as good parents and good members of society. Not only is it our only intention to educate our children, that they can have a good living because they are professionals.
This is not the only thing our children should have. He must also have good manners and conduct. If we parents are looking at this, we will certainly not fail to teach, advise and care for our children about this so that we can call them our wealth in life. Yes, our children can be called our wealth if they follow a good path in life- such as the good deeds and behaviors we have mentioned above. So, it's all up to us - as their parents - to think about what our children should follow in their lives.