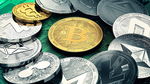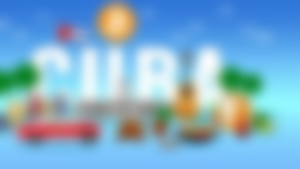 The Cuban government wants to accept Bitcoin as a form of payment. However, Cuba wants to recognize and regulate cryptocurrencies.
After El Salvador adopted Bitcoin as its legal currency earlier this year, the number of countries that are positive towards crypto continues to increase. According to a recent report, the Central Bank of Cuba is working on new rules and regulations that allow it to legally use digital assets.
Cuban President Miguel Díaz Canel is said to be working with other officials in the country to review possible ways on how to adopt cryptocurrencies to tackle the escalating financial problems after COVID-19.
According to the news published in Bloomberg; In the Official Gazette, Cuba plans to step into the digital asset space. According to the report, the Cuban government wants to recognize and regulate cryptocurrencies for payments in conjunction with the Central Bank. The central bank will enforce the rules and determine how to license providers of such services that may operate within the island.
The Cuban economy has been in bad shape for years, but it would not be wrong to say that the Cuban economy has become even worse after the sanctions imposed by former US President Trump. According to the estimation of Johana Tabalada, a senior official in the Cuban ministry, the sanctions cost the country about $20 billion.
Johana Tabalada then continued:
During this time, the damage done to bilateral relations is in sight. The economic damage of these decisions to Cuba was enormous. We estimate this loss to be around $20 billion.
As a result, the decentralized nature of Bitcoin and some cryptocurrencies could be an alternative for the Cuban economy. However, Cuba wants to ensure that its digital asset operations are controlled to some extent and use them for socioeconomic interests.
Latest Situation in El Salvador
After adopting Bitcoin as legal currency, El Salvador became an inspiration to many countries. Especially in countries with financial difficulties and high inflation, cryptocurrencies are seen as a recovery plan. Since such a thing has never been seen before in world history, it is normal to have some concerns for Bitcoin.
Due to Bitcoin's high volatility and rapidly changing price, some El Salvador lawmakers do not approve of accepting Bitcoin as legal currency. According to a survey of people living in El Salvador, 53% do not know what Bitcoin is.
President of El Salvador, Nayib Bukele, mentioned that after accepting Bitcoin as a legal currency, he will be mining Bitcoin with the geothermal energy obtained from the volcanoes. However, Nayib Bukele, who has established nearly 300 Bitcoin ATMs in his country and created a BTC Wallet for El Salvadorans, can profit from his risky decisions if he continues his work at this pace.
Cubans Have Already Adopted Crypto
Cryptocurrencies are already being used by Cubans to combat growing economic uncertainty. According to Erich Garcia, a local cryptocurrency expert from Cuba, locals are already using digital assets to make online transactions via gift cards.
Cryptocurrencies are becoming increasingly popular among Cuba's digitally adept population. And it's not just Cuba, as crypto adoption is reportedly much higher in developing countries.
Earlier this year, Chainalysis claimed that Vietnam ranked in the world rankings. crypto adoption. Other top countries to see increased crypto usage were India, Pakistan, and Ukraine.