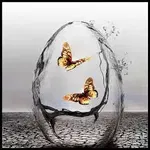 Not so much, let's go back 10 years. The years when Twitter and Facebook lived their golden age. More "young people" are in the center of attention. The most advanced model of the iPhone, the second generation 3G at that time… We have witnessed such designs in the last 10 years that they went down in history as designs that changed politics, health and communication.
Popular culture and technology magazine Wired has also prepared a list of the most remarkable designs of the last 10 years in honor of its 10th anniversary. Wired asked Justin McGuirk, Head Curator of the London Design Museum, the following question and listed his answers: What are the most inspiring designs of the last decade that express the world today?
Speaking to Wired, Justin McGuirk, Chief Curator of the London Design Museum, says that over the past 10 years, design has become an entirely flexible discipline. "While design was associated with the shape of objects, it is now more associated with the behavior of objects and with it the behavior of people," McGuirk says. Only Chief Curator Justin McGuirk warns: "Designs that affect millions on a global scale also have 'responsibility'. They sure make our life easier, but it's also a disaster! We are at an important crossroads and hopefully in the next 10 years we can see designers able to solve the problems they created themselves."
"What are the most inspiring designs of the last decade that express the world today?" back to the question! Here are the answers… By the way, which designs do you think should be included in this list?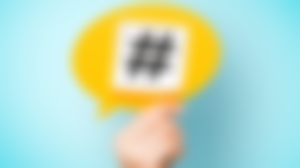 Hashtag, the word used with the # symbol and the name given to phrases written without spaces… For example; Like #love, #instagram, #photostagram, #tbt. We also use "Hashtags" on Facebook, Instagram and Twitter, which are used to appropriately tag content so that users can easily find posts related to a topic they are interested in or a specific person. Thus, we categorize the content. It has been added to the Oxford dictionary as of 2014. Justin McGuirk, Head Curator of the London Design Museum, thinks that the "hashtag" has become a new way of thinking: "The International Telecommunications Union made the symbol a standard for every telephone in 1998. Social media platforms have transformed; The word is now a "meme," a marketing device, a tool to gather information, a way to mobilize millions."
Moved the computer interface from keyboard to voice. Hands-free smart speaker that we can control using our voice… Nowadays, we don't need a keyboard to be "online". Thanks to Amazon Echo, we can shop, order, search! Although there are still debates about privacy and "private space", it is certain that it is one of the designs that left its mark on the last decade.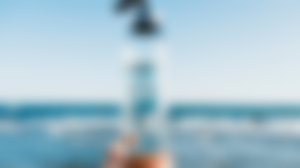 Although the disposable plastic water bottle is still an indispensable product of the modern world, the damage it causes to the environment is obvious. Two and a half million plastic bottles are used every minute in the UK alone! There are traces of "plastic" 10 kilometers deep in the oceans, and this pollution will last for generations. Speaking to Wired, Chief Curator Justin McGuirk emphasizes that non-plastic/non-disposable water bottles are a big step forward for this reason.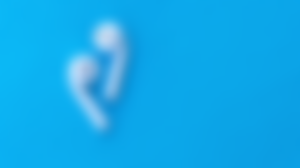 According to Apple, these headphones are among the most important technological products ever produced and adopted by the masses. Thanks to these headphones, we walk, talk, run, work. In a way, it is a wall that people in the modern world build for themselves, where we create our personal space. Meanwhile, unlike the classic, circular in-ear headphones, the design of the EarPods was developed based on ear geometry. The speakers inside the EarPods are designed to provide high-quality sound by maximizing sound output and minimizing sound loss. We don't say it, Apple does!
With "Oculus Rift", we all have "Avatars" now! Our virtual versions… We owe this to Virtual Reality, that is, Virtual Reality. We have a 3D world, where we sometimes play games and sometimes build other worlds… While saying that we are in a Matrix-like world with "The Oculus Rift VR Headset", Chief Curator Justin McGuirk warns that we should not be isolated from the real world. By the way, Oculus means eye in Latin, while "Rift" means "break" in English. The Oculus Rift helmet represents the crossroads between the virtual world and reality.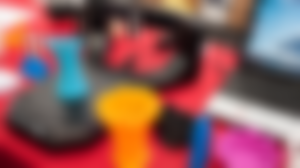 We create a prototype with a 3D printer and at the same time, 3D printing is a symbol of the "maker culture". In other words, it is an important design not only for consumption but also for creativity. It will develop more, it will be the driving force for many industries.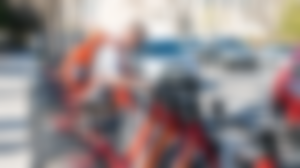 One of the best examples of the sharing economy: Bike sharing system (Bikeshare). A form of service in which bicycles are prepared for common use in the short term for a fee. Speaking to Wired, Chief Curator Justin McGuirk underlines the importance of this new culture: "It's emblematic of a new culture that doesn't require us to own our own stuff. This is a huge leap forward from the consumer society I grew up in. If we stop fetishizing 'things', the human mind can escape the lure of 'having'. It is an important step in terms of behavioral differences."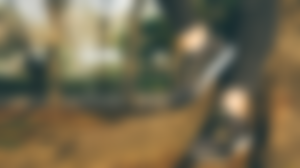 Nike Flyknit technology uses high-strength fibers to create lightweight uppers with strategic areas of support, stretch and breathability. Chief Curator Justin McGuirk explains why he included "Flyknit" among his key designs: "Faster, lighter. An important innovation. It is not obtained by overlapping leather pieces, the "structure" is processed into textiles. The worker in Vietnam is also embroidering this technology on shoes, but the day will come when that worker will not be needed."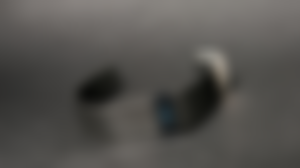 Fitbit is one of the most popular wearable smart accessories brands today. Especially ideal for athletes that most people use smart wristbands. Fitbit has also entered the smartwatch market. A company founded in 2007 in California, USA. Required for a healthy life; makes smart and wearable objects that can send you notifications for many activities such as the steps you take on your walks, the distance you go, how many stairs you climb daily. In the meantime, let's add that there are products from many brands. Justin McGuirk summarizes the reason why "Fitbit" made it to this list: "As consumers, we are obsessed with data about ourselves, even if it is not so important. If you had said that 100 years ago you counted your steps, I'm sure people would have laughed at you! Now, 10,000 steps taken by an athlete are of course important, but beyond that, it is a ridiculous abstraction that fuels the culture of Narcissism!" This view is certainly debatable, isn't it?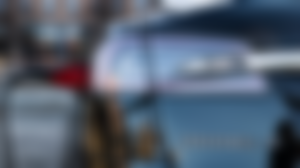 Establishing an assertive debut with its electric cars, Tesla Motors is one of the most attractive brands of today. In a short time, it managed to become one of the giant brands. Justin McGuirk thinks that electric cars are one of the most important technological wonders of the last decade: "Fossil fuels are a big problem and Tesla has done an important job in this sense. It deserves applause for driving consumers towards electric vehicles. The design is not 'splendid', but it is important, assuming that electric vehicles will dominate the public transport of the future. If Tesla made electric buses, I would defend it more!"