The Introduction of a Young Boy.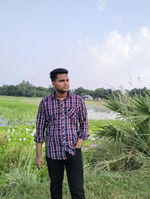 Hello lovely people of read cash. How are you all? Hope you all are good and doing well in life. I am Nur from Bangladesh. I passed my 10th standard Exam and intending to get admission in my dream College. I am 18 years old by birth. But officially my age is 16 in papers. However, I am very much interested about hive. So I am here writing my first article. I have never wrote articles but wrote short post in noise cash (many of you may know about this site). So, I have no experience of writing articles. But surely I will try my best.
Why I'm Here?
I am here in hive mainly for earn money. Yes, it's the only purpose. My family is not that much rich to fulfil my all dreams. I badly need money for some of reasons like to give money to my private tutors. You know my school life is finished. Now I am going to be a College student. To study in my dream college I am trying my best. Another reason for earning money is to buy a new phone for myself. Because currently I have no phone. I am using one of my aunt phone right now. Maybe after 2 or 3 months I will buy my own phone gathering some money.
My Dream/Aim: I want to be a Doctor. Out of my view, It's a precious job. Serving the mankind is really a good work. Again I want to remove the struggle of my family. Maybe a doctor can earn much for manage their family well. It is the reason behind choosing this profession as my dream or aim. I don't know will I be success or not. But I will try my level best to reach that position.
As a Student?
Well, as a student I don't think I am a bad student. Again I can't say that I am a super brilliant student. Because I know me better. There are a lot of brilliant students than me. However, I got talent pool scholarship from two Exam. It was PSC and JSC exam. These are the name of the exams in which all of the students of Bangladesh participate. Because it is a must in our educational life. We get certificate from the exams so that we can use them in our further life. I really don't know how good am I as a student. But I am pretty much sure that I am not good at English. I think you are also agree with me.
My Hobby:
Ok let's change the vibe of study. My favourite hobby is earn from online. Ok, don't get me wrong. Specially I like to earn in microjobs sites like picoworkers, seosprint, soc-public and many others. I like these platform because you don't need to be a professional for do jobs in that sites as these are micojobs. The payment is not mich bad. In this way, I can turn my free times in useful time.
Gaming :
Gaming is also one of my hobby. I played a lot of games. But I am not that much fortune to play games in a high qualification PC. I only played games in my 3 GB ram phone. I like to play battleground games like PUBG and FREEFIRE. Freefire is my favourite because it doesn't take much space of my phone. I can play this game comfortably.. What about Call of Duty, GTA asphalt 9? Ok, I never think about these games. Because if I download them on my phone then there can be a chance of BLAST my phone.
FRIENDS?
I got some lovely friends in my life. They all are very supportive. They was always with me even in the bad times. They are true friend. But everything has an end. It is the time when we are separating from each other. Because we are now going to study in different Colleges. Many other friends will come in my life. But my school friends we be always in my heart. Here I am dropping some picture with them :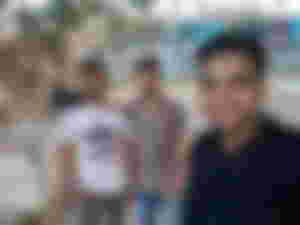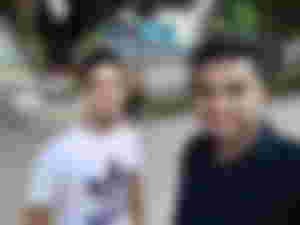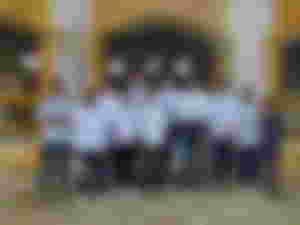 How my Days are going ON?
Ok, as my young age I didn't find that much hardship in my life. There are too much obstacles and ups and downs in life. Actually It is the rule of life. But still I am happy in my life. I know one-day I will also become a successful person insaallah. I am just waiting for that day.
Ok, That's all for today. I know I made a lot of mistakes as a newbie. But I want to improve myself more by the help of all of you.