Friendship, Birthday Greeting, and How to be a Thunder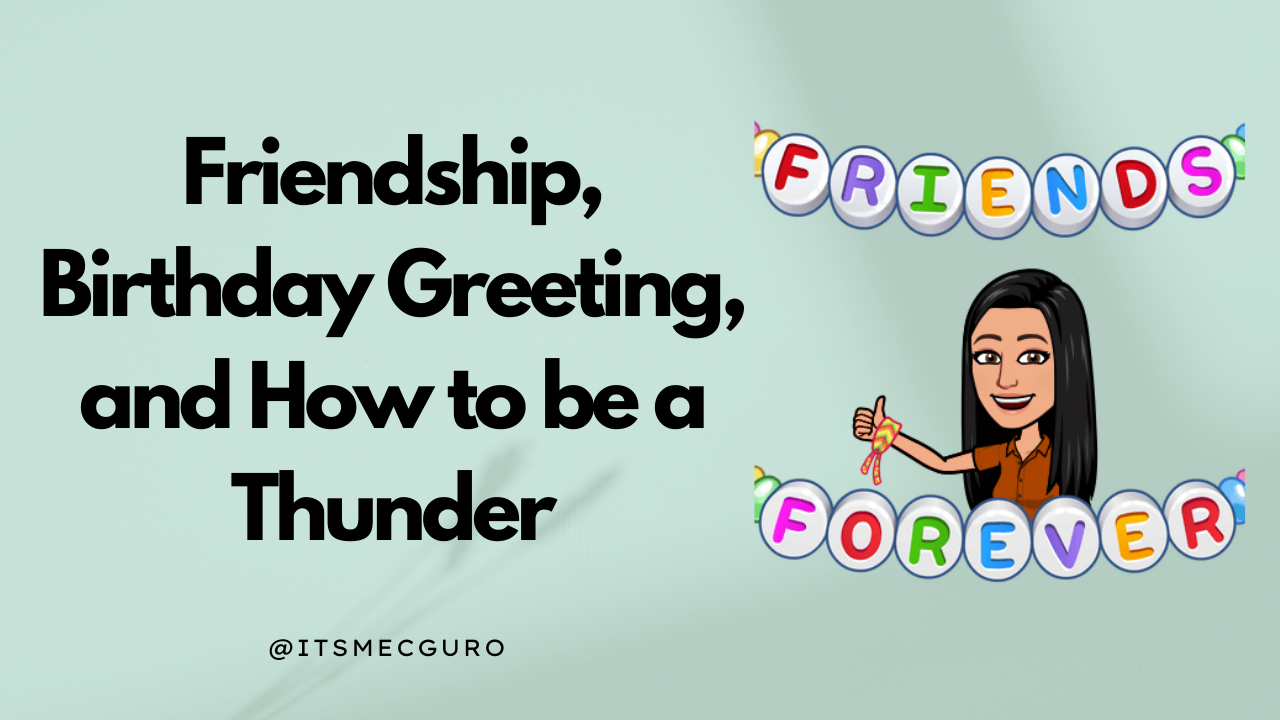 Scrolling mindlessly on Facebook, I encountered a question asked in a group I joined in: How to have friends?
In most cases, we met our friends in school - they could be our classmates, seatmates, or schoolmates. What if we're not in school anymore?
The second place where we met some of our friends is at work - colleagues and acquaintances. What if you don't have workmates? How to have friends in a work from home set up?
Those are just some of the thoughts presented as I ponder that question.
We gain friends in case to case basis. In school. At work. On the streets while waiting for that bus that will lead you home.
Today is my college bestie's birthday. I didn't alarm for this today nor I needed that Facebook notification to remind me of her birthday. We've been friends for 7 years already but it feels like yesterday.
How to keep this kind of friendship? She lives in Manila, I live in Makati. We rarely see each other in person since we're both busy but we make sure to call each other whenever we have something to tell - whether it's a prank or something important, it doesn't mater.
Recently, she asked me to do the 'your daughter is sleeping with my husband' remix. I didn't even know that nor where it came from but I know it's trending. I told her I won't do it. She promised me not to share the video if ever I'll send one. I repeated what I've said, I won't do it, and that I have trust issues hahaha.
Since today is her birthday, I tried capturing myself doing the remix. Gahd, it was embarrassing but I know it will definitely make her smile.
I sent it on instagram and tada, she noticed the video first than my birthday greeting! She was so happy! She never thought I'd do it. I'd go an extra mile for my friends. I hope she knows that.
---
Speaking of friendship, going back to the question I've encountered awhile ago on Facebook, as I was reading some of the comments, one caught my attention.
Yup. Bumble - the app well-known for dating. Apparently, it is not just for dating but for finding friends as well. Wow, didn't know this! My extrovert self was just so happy to know that I can gain friends in that platform. Might try this one.
---
Friendship. It must have been fun growing old together with your friends.
Yesterday, my friend sent a good morning gif to our group chat.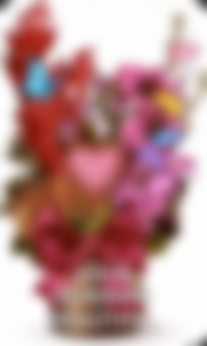 As you all know, this kind of graphics is usually related to being 'old' or having the vibes of the elderly. Why? Generally, those who pick this kind of graphics are just the elders, we often call them 'thunders' or 'matanda' in Tagalog.
We were in class when we saw it. I just couldn't help but to laugh so I searched for a greeting as well with the same kind of graphic. Don't get me wrong, this is nice but it doesn't suit the taste of those who belong to the generation that we are in. This kind of graphics reminds me of Friendster.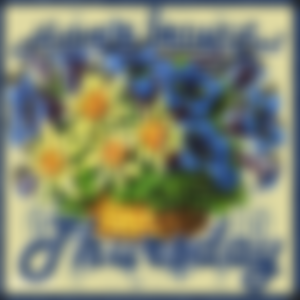 My friend said that we should try using this kind of graphic for us to get the habit and get the feel of it because for sure, we'll use this kind of graphic when we get older so why not be familiar with it now? 🤣
So, we started our Friday with a quote and same kind of thunder graphics.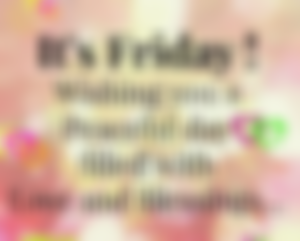 ---
---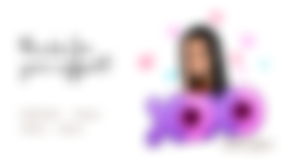 April 29, 2022