Things I Learned From Making Mistakes In My 20s
We all make mistakes. But there is one thing we all seem to miss out on when we make a mistake: the opportunity to learn from them and grow from them into better people. Most people tell themselves that mistakes are bad, but I believe that it is the person who learns from their mistakes that becomes stronger for it. The fact is, everyone does not have perfect parents, teachers, siblings, or friends — which means we all make mistakes in our lives at some point (even if it's just once). So if you're having a rough day today and need to know three things you can do to be happy again (or three things you can do to be happier overall), read on!
If you're like me and you operate on the belief that people say "no" because they don't want to do something, then when someone does say "no," it might cause you to launch into a more vigorous effort to convince that person to say "yes." But maybe a no means, literally, just no. If you're saying "no" to something, that doesn't always mean that you don't want to do it or aren't interested in the idea; it simply means that, right then and there, the answer is no. Accepting those nos will likely help you move forward in life and not stay stuck in the same place.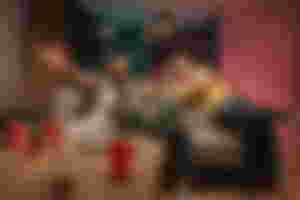 We're at the midway point of halfway through your life, and despite the occasional hiccups and challenges, aren't you happier and more fulfilled than you ever would have imagined? That's why it's important to learn how to be happy, shrug off any negative feelings, and get back to living a fulfilling life that you love. At the end of the day, we may not always get what we want—but that doesn't mean we can't be happy anyway.
Everyone makes mistakes, and not everyone will understand your path. Through personal experience—both good and bad—you'll find out who's a keeper, who you can trust, and who you shouldn't give a second chance. While the idea of relationships ending may be painful at first, realize that having discernment in those relationships can help you build stronger bonds with those who truly do deserve your attention.
The biggest takeaway from my mistakes is: You are allowed to make mistakes. If you've been living under a rock all your life, that's not a new or startling concept. However, admitting it is the first step towards changing this perception of "failure" that we have and replacing it with something more realistic and attainable. No, there's no such thing as impressing someone by telling them that "I don't fail." It sounds like you're full of crap. And judging from the fact that you are still trying to impress people despite your failures with stuff like this, I'd say it's pretty obvious that you have some unresolved issues with not being good enough for others. But I'm not here to judge you about how you feel about yourself (and if anyone is, that person is a douche), to tell you that feeling like a failure and being successful are not mutually exclusive concepts.
Of course, there's nothing to be afraid of when it comes to asking for help. You can't fail if you don't try. And the only way to learn is by trying out different things and seeing what works. Most people are willing to help if you ask them, and even though they may give advice that isn't all that helpful, you can at least meet some new people this way. Ultimately, the biggest mistake you can make in life is making no mistakes.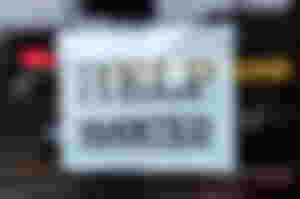 I think it's easy to forget that life doesn't always go according to plan, but as cliche, as it sounds: sometimes the best things happen when you let go and enjoy the ride. Whether that means being spontaneous and trying something new, being open to opportunities instead of chasing one specific goal, or even taking a step back and evaluating where you are in your life - all of these things require letting go and trusting that everything happens for a reason if you're willing to accept it. At any stage in life the questions of "what do I want to do with my life?" or "why am I so unhappy?" or even "how do I move on from this breakup/failed relationship?", overwhelms us and we focus on what we aren't doing instead of what we are doing. But as an old friend told me a few years ago: don't look at what's broken, fix what works - and work is what you have, not just a career path.
Ultimately, after a lot of mistakes, some successes, and plenty of learning, I found myself in a place where I could finally do the thing that I had wasted no small amount of time and energy pretending I was going to do as a teenager - make games I thought were interesting and fun. It took everything from me - from my time to my innocence - but I survived it. And what once appeared to be an impossibly hard road became the thing that gave me everything that I wanted out of life.
In short, the worst mistakes in life are those that don't teach you anything. Instead of just bemoaning their existence, you should recognize their value and do your best to learn from them. It will make you a better person, and help you enjoy the things great in your life a bit more as well. Who knows, maybe this article will be used as an eye-opener by someone who's suffering from a mistake they made. If you can identify with that type of situation, then this article is for you.