Hidden Jems Northern Pakistan Goes To Miss–Top 6 Tourist's Spots
My Personal Experience in Northern Areas of Pakistan: A personal travel blog that describes the northern area's hidden attractions and places to visit.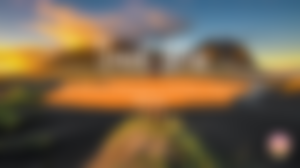 First, I will tell you why I was not posting the article here. In fact, I went to the northern areas for three or four days on the weekend. And there I didn't have internet available because there was no network signal I had come back from there, so I thought why not I will share my journey with you, what was the experience and which places I visited.
So let's start and I will share with you all my joinery and how my experience was
First, let me tell you I belong to Pakistan. Now you must wonder which country is Pakistan. Let's have a little introduction about Pakistan.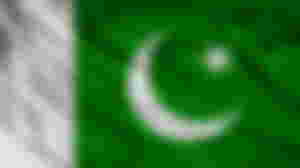 In South Asia, there is a country named Pakistan. Afghanistan, China, India, and Iran are its neighbors, and it has a coastline that runs along the Arabian Sea and the Gulf of Oman. With the Thar Desert in the east and the Hindu Kush and Pamir mountain ranges in the north, Pakistan's landscape is diversified. The president is the head of state and the prime minister is the head of government in this federal parliamentary republic. Pakistan has a mixed economic system that combines government involvement and free-market activity.
I have had the privilege of traveling to many parts of Pakistan and exploring its hidden world. From the hill tribes in Bajaur to the beauty of Swat Valley, from Karachi airport to a night in Karachi's water straight like a swimming pool, did you know that there is so much more than what meets the eyes? You may be surprised or perhaps scared of what lies beyond all that you see; however, once you discover those hidden gems all around you, you will get hooked on exploring this country which is not only geographically very diverse but also culturally rich in colorful characters.
The picturesque and serene Hunza region is in the north of Gilgit-Baltistan. It has a rich cultural heritage, pristine beauty, and an abundance of natural resources. I know the area for its breathtaking landscapes, which attract tourists from all over the world. The region offers adventure sports such as snowboarding, skiing, rock climbing, and para-gliding to adventurous tourists.
The area is also famous for its natural hot springs, which are believed to have medicinal properties. Locals also used these springs to treat many illnesses, such as arthritis, joint pain, and even cancer.
I also know it as Hunza for its skiing. The local people of this place are very good skiers, so they offer you skiing lessons at an affordable price. You can also enjoy snowboarding, sledding, and many other activities on the hillsides of Hunza.
Hunza is also home to some of the highest mountains in Pakistan. These include Nanga Parbat (8126m), Broad Peak (8152m), and K2 (8644m). These peaks are part of the Himalayas range, which stretches across present-day Pakistan and parts of India. The Hunza Valley lies between these peaks at an altitude of more than 3200m above sea level.
The city of Gilgit is a beautiful place to visit. It's one of the most visited tourist spots in Pakistan. The city has many historical monuments and beautiful scenery. I also know it for its natural beauty and rich flora and fauna. You can visit the Peshawar Valley National Park or the Siachen Glacier, which is on the border with India. It is one of the most famous tourist destinations in Pakistan.
Shimshal is one of the most popular tourist spots in Northern Pakistan. It is in the Gilgit-Baltistan region, which is a part of Pakistan, but not within the country's official borders. Shimshal is an area rich in history and culture, where you can find some beautiful places to visit. Here are some hidden gems that you might want to check out if you are visiting Shimshal.
Shimshal Lake: This lake is near Hunza Valley at an altitude of 11,000 feet above sea level. The lake has a circumference of around 150 miles and it is said to be one of the most beautiful lakes in this part of the world. The lake has an average depth of around 60 feet and it has been formed due to melting snow during the winter season every year.
Ainu Sanctuary: This sanctuary is located near Khaplu town at an altitude of around 11,000 feet above sea level. The sanctuary is famous for its natural beauty and also for being home to endangered animals such as snow leopards and red foxes. It is also considered one.
The Shandur Lake Pass is located in the Gilgit-Baltistan region, which is a part of the country of Pakistan. The pass is a popular tourist destination, and many people from all over the world have visited it. I know the past for its beauty and tranquility. It also has a unique name that gives it an amazing appeal: The Shandur Lake Pass.
The Shandur Lake Pass has a rich history behind it and Alexander the Great on his way to India once used it. The area where this pass is located was also part of Chinese rule before India gained independence from them.
Khunjerab Pass, also known as the Friendship Pass, is a mountain pass in the Himalayan mountain range that connects Gilgit-Baltistan in Pakistan with the Xinjiang Uyghur Autonomous Region of China. The Khunjerab Pass is considered one of the most dangerous passes in the world.
The Karakoram Highway (KKH) is a highway connecting Skardu, Gilgit, and Baltistan to China's Xinjiang region. It was built by Pakistan Army and Chinese engineers during the late 1960s and early 1970s, at an estimated cost of $400 million. The KKH is 5,500 kilometers long with tunnels through several mountain ranges and passes. It is considered one of the most dangerous roads in the world due to its narrow lanes, steep gradients, and frequent landslides; accidents are common on this route.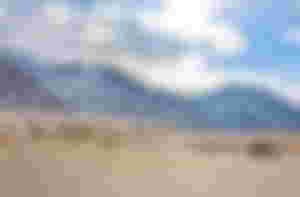 This is one of the most beautiful places in Northern Pakistan. It is located in the city of Bannu and has a lot of lush green vegetation and flowers. This place is inhabited by a large number of animals like wild boars, gazelles, and deer. The main attraction in this area is to see the natural beauty of nature as hills which provide an excellent view from anywhere in the area surrounding it. You will also be able to see different species of birds here, including different cranes.
Another interesting thing about this place is that you can see a good number of ancient ruins here, which date back to thousands of years ago when this area was inhabited by Avaré, Huns, and other tribes. These ruins have been preserved for centuries now and are still intact today despite their age.
If you want to spend some time away from the hustle-bustle of cities, then Rama Meadows is an ideal place for you because it offers you solitude and peace of mind and is surrounded by nature at its best.
Northern areas have always been a tourist's delight, but lesser-known destinations have a lot to offer to the intrepid traveler. Even though the northern areas are less explored and less populated compared to other places in Pakistan, there are many hidden gems in northern areas that are worth exploring. Here we have comprised a list of some unexplored gems of northern areas that will make you fall in love with the beauty and mystique of our northern areas.