First Salad From New Garden
Today I made the first salad from our new garden, and in fact from one single pot. It was small but incredibly savory, and nutritious. The two main ingredients were cherry tomatoes and garlic greens.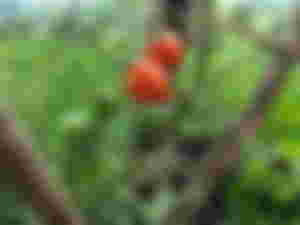 First the tomatoes are quite familiar. We have three of these plants, each growing in the same pot as the garlic. They are all heavy with tomatoes, but only a few are ripe so far. They look and smell so good, though, I had to eat them raw.
These six cherry tomatoes that I harvested apparently contain 16.8% Daily Value (DV) of vitamin A, and 23.4% DV of vitamin C. They also have significant potassium, calcium, iron, and fiber. source
I recently learned from my girlfriend Ingrid that garlic greens are edible, and delicious! They taste very much like the garlic bulbs, but slightly less strong, and a bit leafy. Their flavor is like a cross between chives and garlic.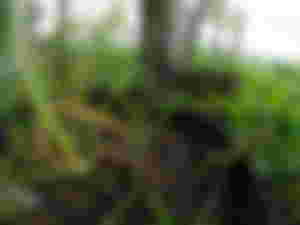 We companion planted the garlic and tomatoes, since they are complimentary. Indeed, both plants are thriving, and this is the third time we've harvested greens from the garlic. You can keep doing this, pruning them down to a few inches each time. The plants are very resilient, and recover within a week or two.
The garlic greens (also called simply leaves) are hard to find nutritional data for. I did find an article indicating they are rich in vitamin B-6 (pyridoxine), vitamin C, copper, iron, calcium, Selenium, and manganese.
I chopped them all up, and made a small salad out of it. For dressing, I added apple cider vinegar, olive oil, and a tiny bit of salt and pepper. I thought it would be have a strong garlic flavor, but it was subtle and quite pleasant. Overall, this is an amazing salad, which I intend to make again! These ingredients are just too flavorful to cook.