Cleaning the Mountain for CleanPlanet.io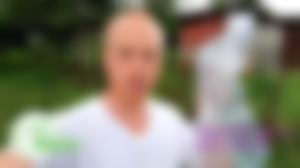 Today I found out about cleanplanet.io and decided to do another garbage cleaning on the mountain. I do this every few months, as it builds up from people visiting the river. Luckily there was less today, probably because it is wet season.
I took a quick dip in the river to rinse off in the middle, before hiking back up the mountain with a bag full of garbage. Great workout, great content, and great for the planet. Win win win.
Definitely check out cleanplanet.io, and make a donation if you like their work!
Also, watch and like my video on d.tube or Odysee to support me. I highly recommend Odysee in particular, and if you like watching or creating videos, use this link to join and earn a bonus.