Let's write my diary. Day 7 - Back to school.
Hello dear friends. I hope you had a spectacular and well-rested weekend. The classes, oh God, I thought my grandchildren were never going to go to school again. But today, after almost two years, they have returned to the classroom. Today it was my two granddaughters and my grandson, because he is preschool, he will go on Wednesday.
In 2019 we already had problems with electricity and lack of water in schools, for this reason there were many days that classes were suspended. Then many teachers migrated and the schools were left without enough teachers to cover the number of children who attended the schools.
On the other hand, we migrated to Colombia that year, but my daughter could not enroll the children since she did not have enough documents to prove that they were studying those degrees here and they could not take the opportunity to study.
Then the pandemic, you know, paralyzed everything and there were no classes anywhere. In 2021 we came to Venezuela, but there were no classes since in my city the rebound of Covid was increasing until this month of December of the year that just ended.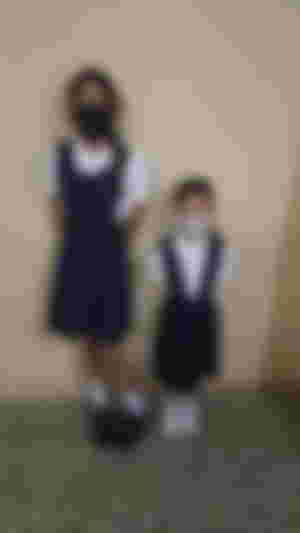 With great fear and care, my daughter enrolled them in a school relatively close to home, a public school. There they must wear their mouth cover, the teachers told the girls that they cannot lend their pencils, their school supplies or their notebooks. So the day they don't bring a pencil to write, they won't write anything down because no classmate can lend them to them.
They are sitting a desk apart from each other in the classrooms and they only attend 2 days a week and for 2 hours each day, that is, they will only see 4 hours of classes a week.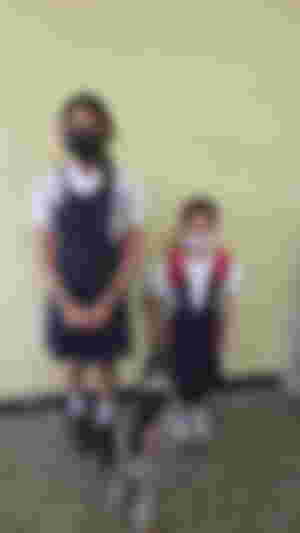 All the care they are taking to avoid contagion is very good. The only undeniable thing is that this generation of students is the one that will learn the least from the schools.
Although we, or my daughter, have enrolled the girls in an escuelita (a teacher who gives private lessons at home to help herself and the children) it is not the same as attending their normal classes and doing all their homework and taking all his subjects.
Nor is it the same if they are given classes at home with a person who is not the right one to teach classes like the mother or the father, unless they are teachers.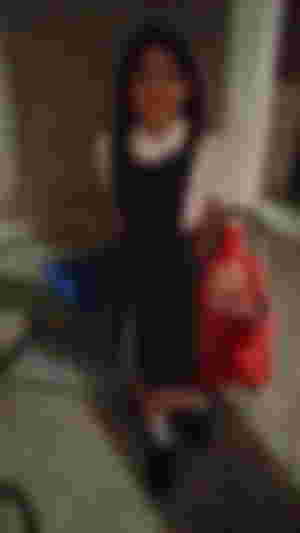 There is nothing like attending classes and seeing face-to-face classes with a staff duly trained for that as the teacher. The virtual classes did not help the student to concentrate, the fact of being seen by the mother or by a relative made the child nervous.
And not to mention those children who did not have access to the internet or a good device to receive classes. I witnessed how a niece received classes online and her mother wouldn't let her concentrate, telling her: you answer, the others answer and you don't, come on, intervene in the class!
I feel that despite all the attention that has been given to my granddaughters they are not prepared for the grades they are studying. Hopefully soon they level up and can learn what they have stopped learning during all this long time.
For Wednesday I will bring you the photos of my grandson, the youngest, who starts school for the first time in his preschool. We hope he likes school and doesn't cry when he is dropped off in the classroom.
This was all for today, tomorrow we will be talking to continue with our diary.